Panna cotta, Italian for "cooked cream", is a delicious light dessert of the same name, which consists of a mixture of heavy cream and milk slowly cooked to thicken to a custard. It's made with cream, sugar and gelatin to create a creamy and thick base that can be topped with just about anything you can think off – fresh fruit, blueberries, strawberries and cranberries. This dessert is around 300 years and has been around for a long time. It's everybody's favourite dessert because it's so simple to make yet so delicious and satisfying. Sounds pretty good so far, right? Will you give it a try now? We have included a step-by-step guide on how to make panna cotta at home:
Recipe 1: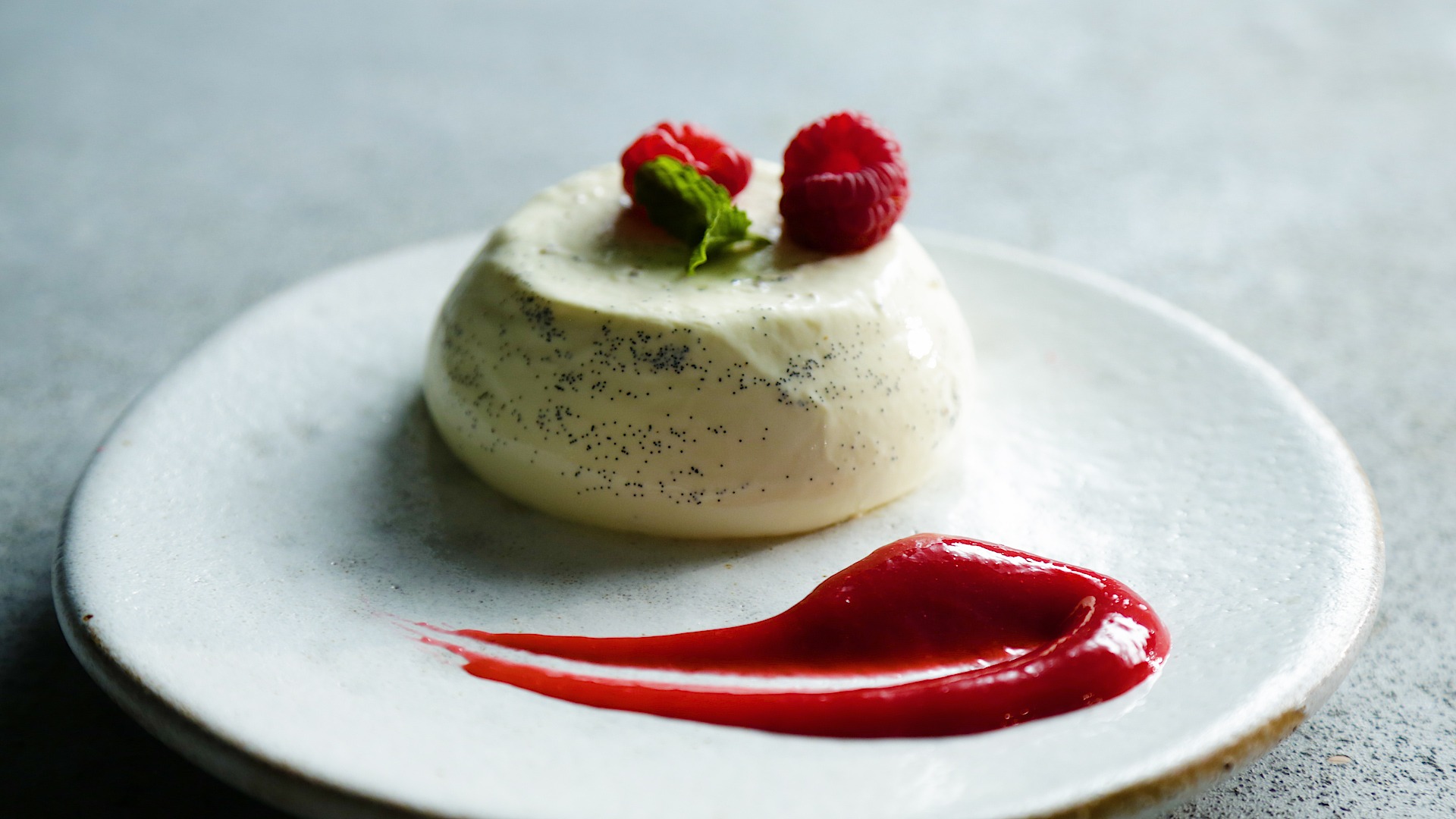 Ingredients:
1 (.25 ounce) envelope of unflavored gelatin
½ cup white sugar
2½ cups heavy cream
1½ teaspoons vanilla extract
⅓ cup skim milk
How to make it:
Step 1:
Pour milk into a small bowl. Sprinkle the gelatin powder over the milk, then stir until dissolved.
Step 2:
Heat heavy cream and sugar in a saucepan over medium heat, stirring occasionally. Set over medium heat, and when the mixture begins to boil, watch it carefully so it does not overflow.
Step 3:
Slowly stir the gelatin mixture into the boiling cream until completely dissolved. Cook and stir for 1 minute to ensure the gelatin is completely dissolved.
Step 4:
Bring the mixture to a boil over medium heat; then remove it from the heat. Stir in vanilla.
Step 5:
Cool the cream mixture in 6 separate ramekins, leaving them uncovered until no longer warm for about 20 minutes.
Step 6:
Once the mixture has cooled, cover it with plastic wrap and refrigerate it until it is set, at least 4 hours but preferably overnight.
And Voila, it's done
Recipe 2: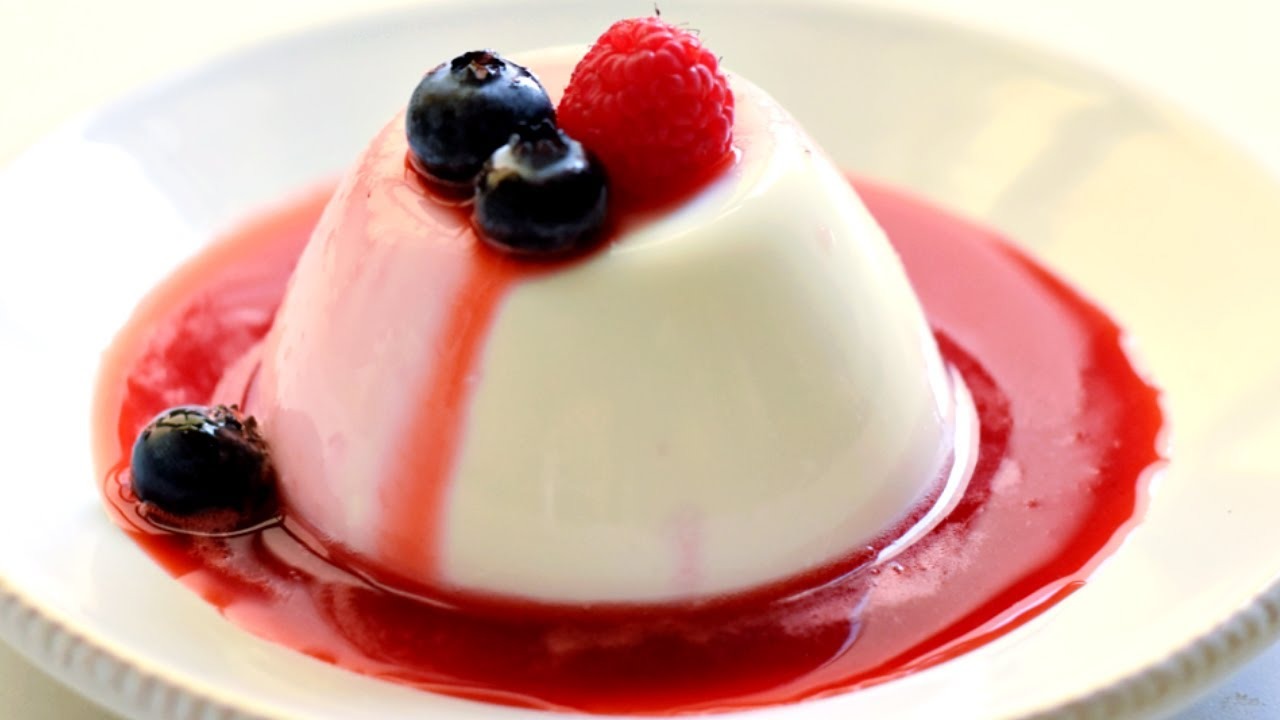 This easy-to-make, eggless panna cotta recipe is topped with fresh berries and thick vanilla cream.
Ingredients For 2nd Recipe:
For topping:
1/2 cup of raspberries
1/2 cup of strawberries
1/2 cup of cranberries
1 tsp sugar
2 tsp balsamic vinegar
For Panna Cotta:
1 tsp gelatin
1/2 cup of water
1 vanilla pod (Fresh)
1/2 cup sugar
2 1/2 cup cream

How to make it:
First, we are preparing the Panna Cottage, and after that, we are going to make its topping.

Step 1:
Bring the water to a boil, then turn off the heat. Add the gelatine to the water and stir until it dissolves completely, forming a thick gel pr spongy. Let it cool slightly while stirring occasionally.

Step 2:
Meanwhile, heat the cream on a low flame in a separate pan.

Step 3:
In a small saucepan, heat the cream. Add an opened vanilla pod and 1/2 cup sugar. Stir in the gelatine until dissolved.

Step 4:
Remove the vanilla pod from the mixture and seal it in a jar to let cool.

Step 5:
After it cools, pour the mixture into a mold. Keep the mold in the refrigerator for 2 1/2 hours.

Step 6:
After unmoulding the Panna cottage, then add the toppings.

Topping preparation:

In a saucepan, combine the cranberries, strawberries and raspberries with sugar and balsamic vinegar. Heat the mixture over medium heat until the berries soften, about 10 minutes. Serve this topping warm over the panna cotta.

And now you have the two recipes! They are both simple and delicious, aren't they? If you still aren't sure about making them yourself, you can search for online cakes. With that, we hope we have helped you out today.