Did anyone say 'Cake in a pressure cooker'? Yes, being an indian, we find jugaad in everything if we don't have the right source like an Oven. Baking a cake is probably in every novice list and we are sure you have tried your skills in baking different types of cakes already. But have to ever tried baking it in a cooker? If you are wondering how to make a cooker cake then go get the ingredients ready because we are about to tell you a secret recipe for making cake in cooker.
You may be wondering how to make a super easy sponge cake in a pressure cooker. It follows the same process as any original cake. You can make a cake batter mix and bake it eventually but here, the only difference is that it will bake inside the cooker.
PS: If you are a vegetarian and still wondering on how to make cake in a cooker without egg then FYI this cake is completely Eggless.
Ingredients
1½ cups refined flour (maida)

¾ cup castor sugar

1 tablespoon vanilla essence

1¼ cups oil

½ cup cocoa powder

1 teaspoon baking powder

A pinch salt

Whipped cream for topping

Fresh blueberries for garnishing

Fresh strawberries for garnishing (you can take fruit of your choice)
Method
First of all, take a baking tin and grease it with butter or oil and set aside. Now, Take a pressure cooker (5 to 6 litre), remove the gasket and whistle. Place the cooker on a low flame and add salt in the cooker. Spread it evenly and cover the lid

.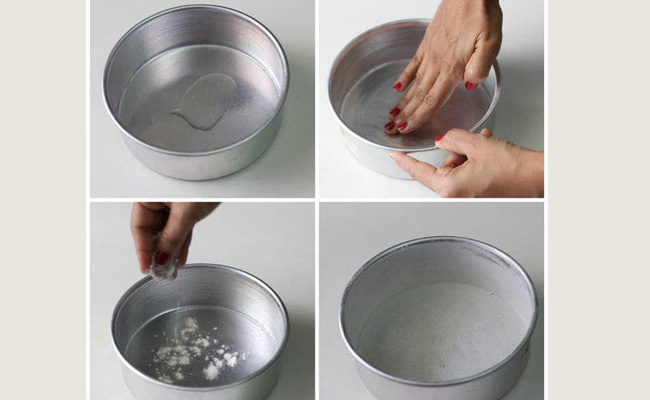 2. Beat together castor sugar, and vanilla essence in a bowl. Add some oil and beat again.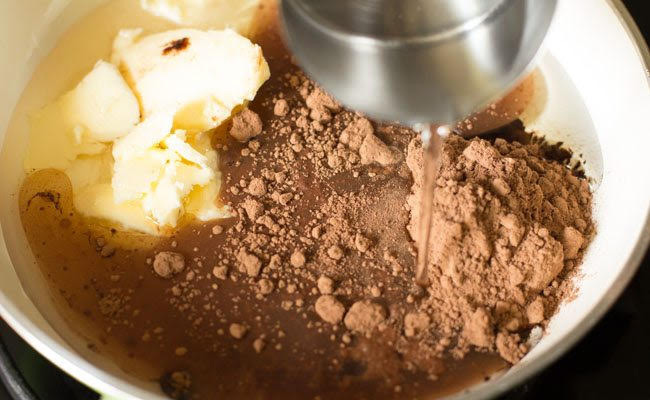 3. Add in the salt, vanilla essence, butter, sugar, water, and beat the ingredients using a whisk.
4. Transfer to baking tin. (as you noticed, we didn't put any eggs in it, its optional)
5. Heat the pressure cooker, covered with a lid, but without pressure, over high heat for 3-4 minutes, then place the cake tin in the empty cooker.
6. Close the lid (without pressure), lower the flame and let it cook for about 30 minutes until done.
7. Top with some whipped cream, garnish with blueberries, strawberries, blackberries and mint leaves and serve immediately.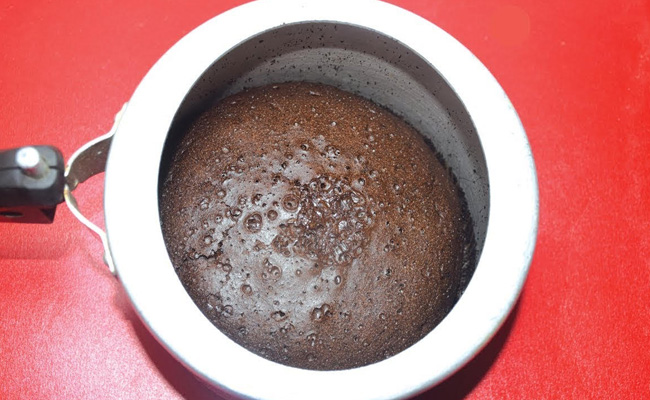 Points to be noted
– Do not use water in a pressure cooker
– Do not use a gasket (a rubber ring around the rim of the lid of your pressure cooker)
– Always make sure to keep a plate or stand on the bottom of the pressure cooker and spread the heat evenly while cooking
– Keep flame to a simmer so that the cooker doesn't heat up too much
-Always be careful when using your pressure cooker to make a cake. That's obviously not the intended purpose of a cooker and it can result in injury or worse if you don't follow the instructions carefully. 
This cake can be made easily for any occasion or celebration and we bet, everyone is going to love this homemade cooker cake. It involves a little preparation with the pressure cooker so as to maintain temperature the same way it happens in an oven.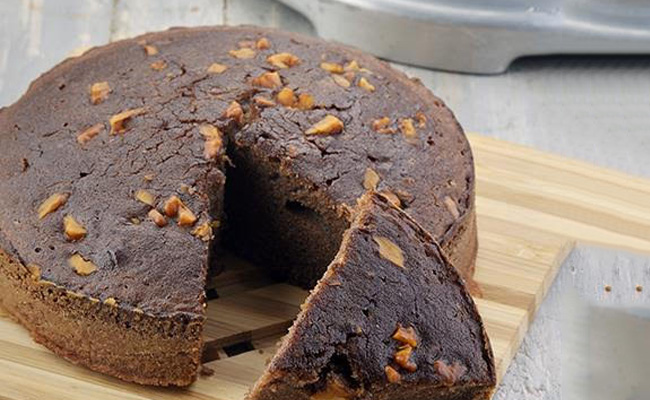 Believe it or not, you do not need an oven to bake a cake. You can spread any cake batter in the prepared pan that will fit in your stove top or electric pressure cooker. It's as easy as you think. So, give it a try today and don't forget to post your cooker cake at home on social media. Happy Baking!