"One word frees us of all the weight and pain of life: That word is love." — Sophocles.
You must have been seeing every second gift shop is flooded with everything red, indicating that Valentine's Day is just around the corner. Basically, it is not just a day but a whole week celebrating the timeless love two people share. Scarlet flowers, crimson hearts, and every shade of red in the market indicate how people are prepping for valentines week. Of course, you must have been planning a special surprise for your beloved, as the entire week demands an indelible celebration to be cherished for a lifetime. But, are you not forgetting other crucial elements of any celebration? Yes!! Cakes and Desserts!!!!!
Confectionery is an inevitable part of every celebration, which is why we have curated this blog to help you choose the best cakes and desserts from Bakingo for a memorable Valentine's week celebration. "Love is in the air", we all have heard it, right? But, the actual saying is, or should be, Love is in the desserts. Regardless of the day, you can surprise your beloved with a mesmerisingly delicious treat and tickle their heart and taste buds. Order a scrumptious valentines day cake or shower your love through enticing jar cakes; Bakingo is here to bolster.
"Loving is not just looking at each other; it's looking in the same direction." — Antoine de Saint-Exupéry.
So, look in the same direction, walk hand-in-hand, order luscious valentines dessert, and for that, refer to the below ideas.
Classic 'Confession' Cake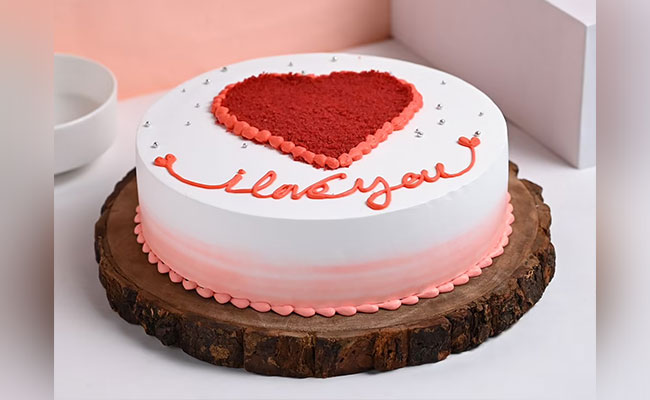 Express your love with a classic cake and surprise your beloved in a mesmerising manner. Get a delightful round-shaped red velvet or your partner's favourite flavoured cake with "I Love You" written on top. No matter what day of the valentines week you are celebrating, a classic confession cake will add charms.
Oh-So-Serene Heart-Shaped Photo Cake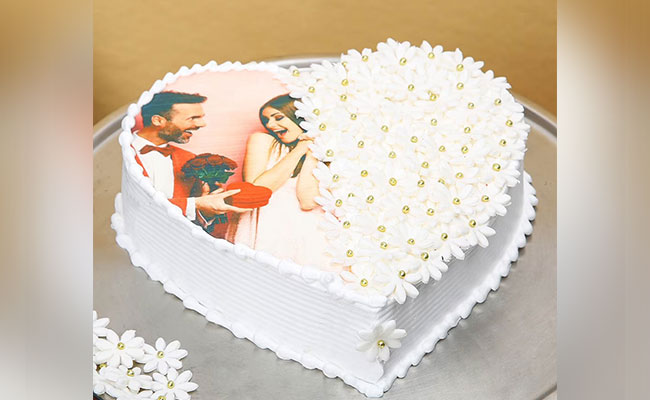 Get a heart-tickling and eye-pleasing cake to delight your partner during valentines week. A heart-shaped cake with a picture of you and your partner would be perfect for a memorable celebration to either commence the week or even conclude it. Adding a personalised touch to the cake will surely make your partner smile exuberantly.
Personalised Petite Delights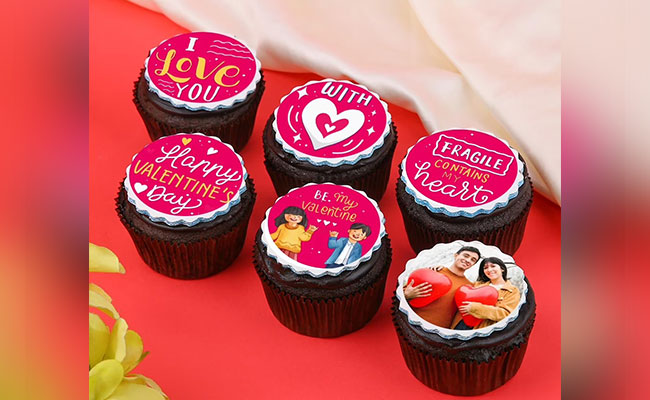 If you are on the lookout for an idea to surprise your beloved in a sentimental way, then halt your search because this idea is perfect for you. Convey your heartfelt feelings and extend warm wishes through a bunch of palatable petite treats or cupcakes! You can add adorable pictures or names to add a dollop of extra love to the candied surprise.
Pack of Heavenly Brownies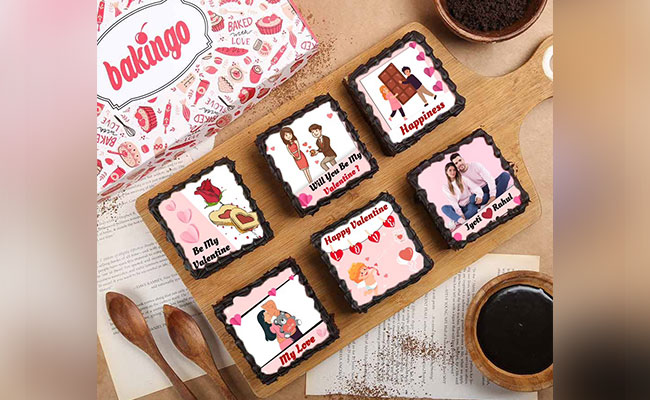 Want to surprise your inamorato with a sweetened treat on Rose Day or Chocolate Day? Or do you want to propose to the girl of your dreams? Well, whatever the answer is, you can always go right with a pack of luscious and gooey brownies. Say I Love You or propose in a cloying manner; ensure you get your hands on these velvety treats.
Love-Infused Pastries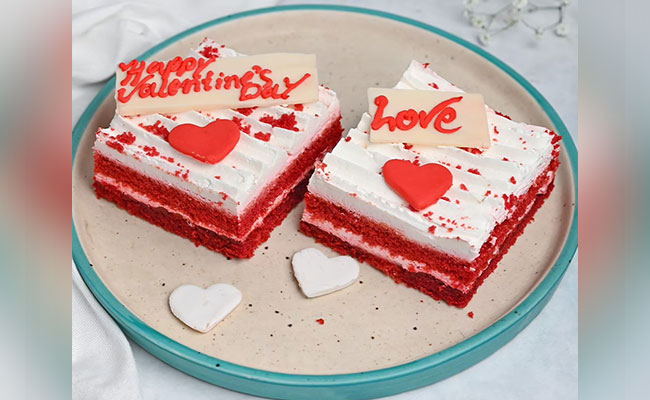 Enjoy the essence of luscious valentines cake in a little form with soft pastries. Your beloved partner will indeed enjoy this exotic delight from you on any day during the whole valentines week. You can get the pastries customised in your partner's favourite flavours. So, bring that oh-so-charming smile to their face with this candied surprise.
Cakes in Jars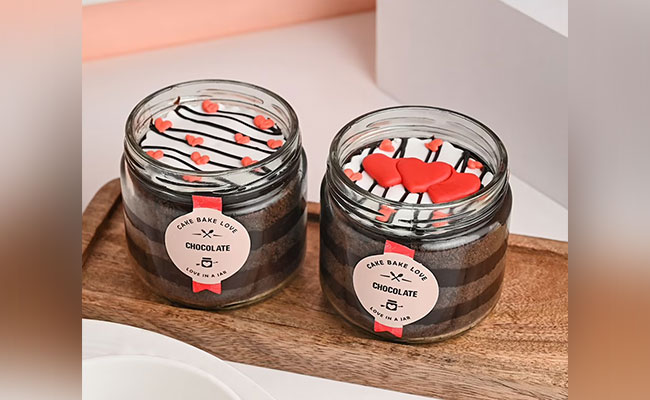 Hands down, jar cakes are the most trending and most desired by the crowd. Your precious partner will indeed feel on cloud nine after receiving your special, love-infused pack of their favourite flavoured jar cakes. Imagine them going into a sugar-rush trance after taking every bite of the most scrumptious flavours of adorable jar cakes.
A Rosy Treat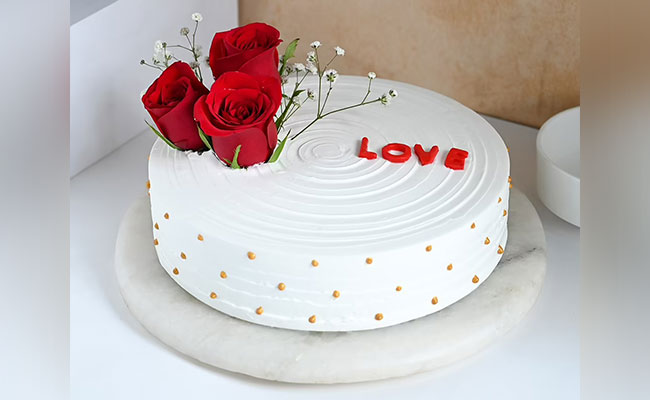 Want to wish a delightful rose day with a cake? We got you covered in this perfect cake's point. Extend your rose day wishes or any other day of the love-filled valentines week with a dainty cake topped with gorgeous roses. The radiant blooms are synonymous with love, which is why they make the perfect pair with valentines cake.
Parting Words
There you have it, the perfect list of Bakingo's luscious valentines desserts and cakes. So, without further ado, plan a perfect surprise for your dearest companion, and bring an exuberant smile to their face with delightfully delicious valentines cake, cupcakes, brownies, pastries, and more.
We wish you a wonderful and memorable valentine's week!
Read More: Best Valentine's Day Cake Ideas To Surprise Special One