Ganesh Chaturthi is here to celebrate the homecoming of Ganesha and the ones seeking Him with devout prayers, He is all set to shower His blessings on them. Being the Lord of People, Ganpati is one God who is considered the friendliest and most benevolent.
He is a marker of all things auspicious and it's important to establish a divine connection with Him with certain things that appeal the most to Him without question.
And here we have! 7 most loved food for the pot belly, Ganesha to please him on Ganesh Chaturthi 2017.
1. Modaks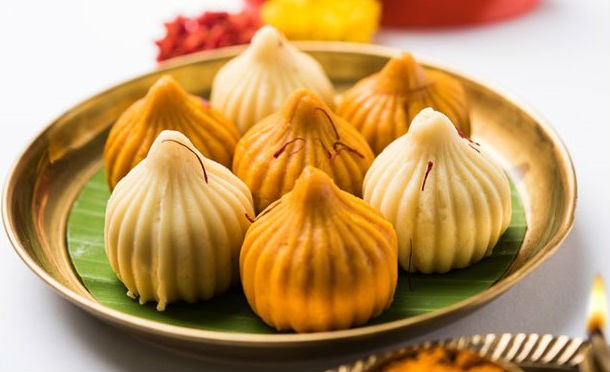 Modaks top the list because there's no denying the fact that how much Ganesha loves Modak. When Ganesha circled his parents thrice and proved they mean the world to Him, Goddess Parvati offered Him this sweet dumpling for the devotion He showed. The dessert has been associated with Ganesha ever since.
The traditional modak is a sweet dumpling made of rice flour stuffed with jaggery and coconut shavings.
2. Motichoor Laddoos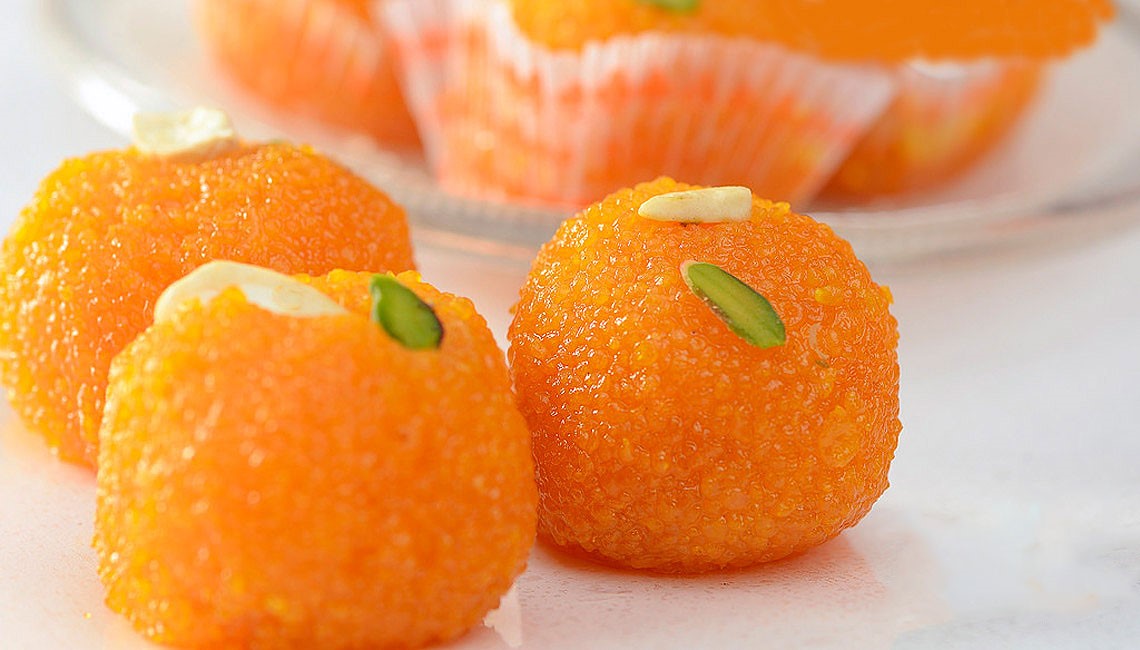 Ever seen a single picture of Lord Ganesha without Motichoor Laddoos by his side? Well, not once! That's a proof enough how much He is fond of them. And here's more information. Lord Ganesha's Aarti has a line "laduan ka bhog lage, sant kare seva." Laddoos signify health and prosperity and Ganesha is known to trigger the same in a person's life.
3. Puffed Rice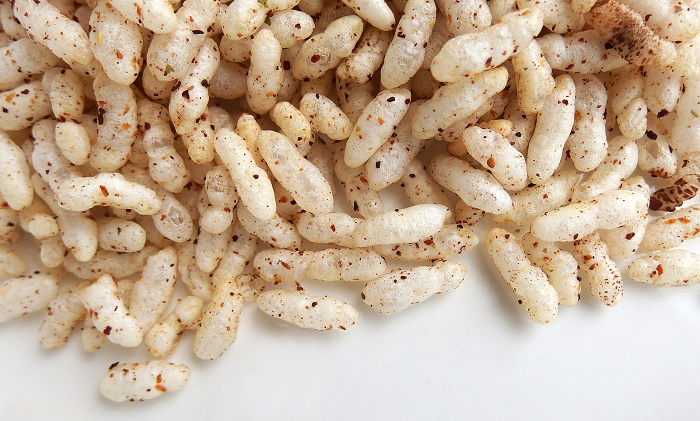 Shiv Purana illustrates a story when Kubera, the lord of wealth invited Ganesha for a meal. Being super-abundantly wealthy, Kubera did not pay heed to the warnings of Lord Shiva that His son was a voracious eater. Ganesha gulped in all the exotic dishes served to Him till Kubera was left with none. When Kubera turned to Lord Shiva for help, Lord Shiva gave him a handful of roasted rice to be offered to Ganesha with devotion. Kubera did as he was told and finally, Ganesha's hunger was satiated.
Therefore, puffed rice is offered to Ganpati as a part of 'bhog.'
4. Bananas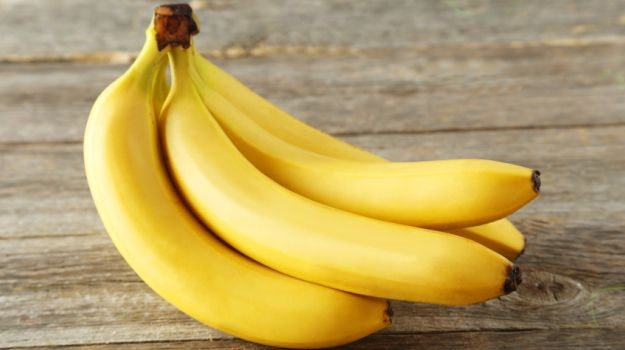 Elephant headed Ganesha has a special love for bananas and it's no surprise! Although, the seasonal fruits are offered to him as 'bhog' but bananas hold a special significance.
Besides, during Durga Puja in Bengal, Ganesha's wife, depicted as Kala Bou or Banana Lady is represented beside Ganesha and that is why, the fruit of the tree holds a significance in his offerings too.
5. Durva Grass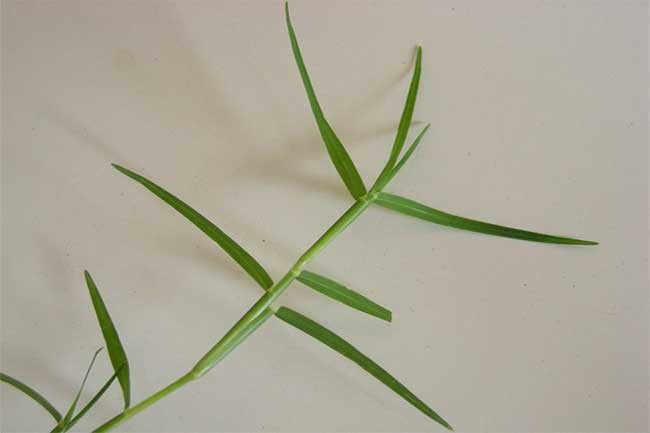 Durva grass has three blades and is believed to attract Ganesha's energy immensely.
And it has a story too.
When Lord Ganesha was fighting the demon, Analsura, He swallowed the demon which caused His stomach to burn, leading to indigestion. After a lot of failed attempts of cure, a group of sages gave him 21 blades of Durva grass which healed Him. Since then, He developed a liking for this grass.
6. Peda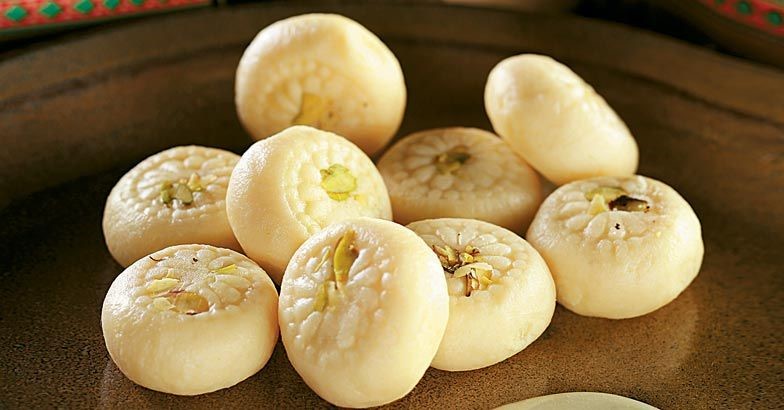 Peda are especially made during Ganesh Chaturthi and are one of the most hugely offered sweets on the festival. Ganesha loves everything sweet and Peda can be conveniently counted in the list. Made of khoya, sugar and dry fruits, Peda are a popular offerings for Gods on all occasions.
7. Coconut Laddoos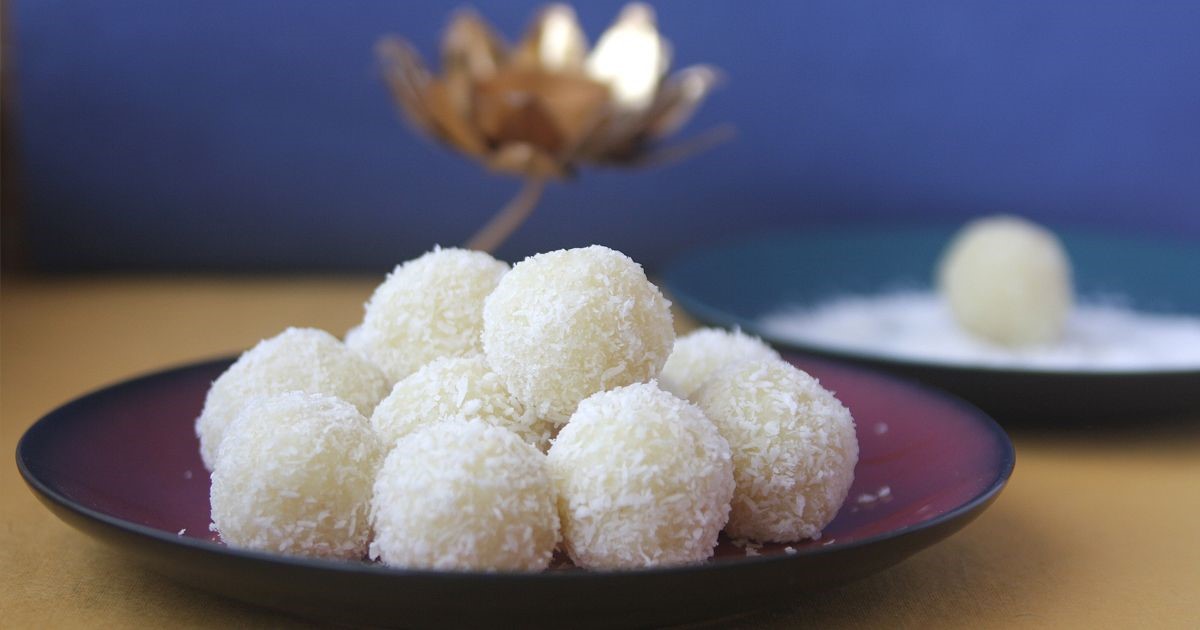 Coconut laddoos are Ganesha's favourite too. The markets are swamped with them during the time of Vinayagar Chaturthi and if you do not prefer those, there are an ample of coconut laddoo recipes like the ones with milkmaid, khoya etc to be tried at home and offered during the pooja.
Loved it?
You must read: 9 Interesting Facts About Ganesha That You Must Have Never Heard Before.