Delhi is the capital city of India that contributes to its rich heritage and lip-smacking cuisine. If you ask a Delhiite then they would tell you about the rich diversity of cuisine Delhi has. From Chandni Chowk to Majnu Ka Tila, the diversity in food and the culinary delights will leave you in awe. You would find pocket-friendly famous street food in Delhi to posh fine dining; you can get your hands on everything that you like.
You might not belong to Delhi, and you might want to try the extraordinary range of traditional food of Delhi and considering that, we will not leave you feeling left out. With the exquisite range of food that pleases your teeth and gets you tizzy, we have covered such famous food of Delhi. So, without delay, let's dive into the culinary range of the melting pot of various cultures and races in this blog.
1) Chaat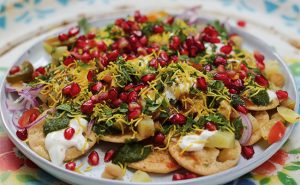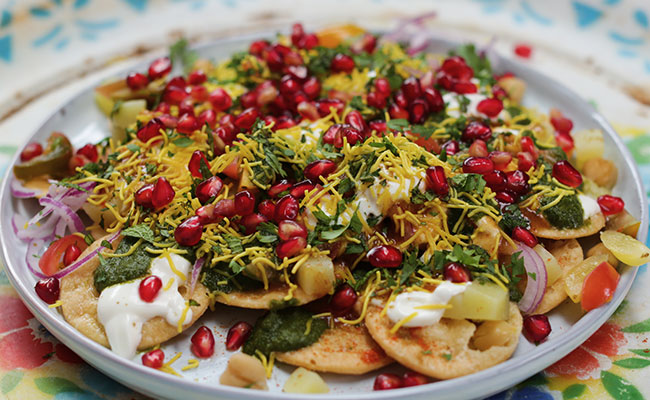 It's impossible not to include delicious mouthwatering chaats in the famous food of delhi! Apart from rich flavours of traditional food, you will find Chaat being the most popular and best street food in Delhi. Yes, Chandni Chowk in Delhi is the street food capital. You can find a variety of flavours in Delhi that will satisfy your soul and tooth. Not just Haldiram or Bikanerwala, but there are certain street-side people that have flourished just with the quality street food they offer. Undoubtedly, the famous street food in Delhi is chaat that you should definitely try when you visit but from where? Well, Bittu Tikki Wala in Karol Bagh, Natraj Dahi Bhalle Wala in Chandni Chowk, UPSC building – Shahjahan Road and Daulat Ki Chaat in Chandni Chowk are pretty famous places to try from.
2) Chole Bhature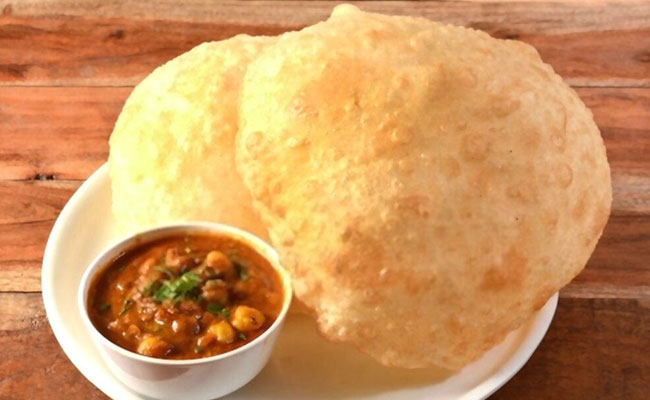 On the list of delhi special food, Chole Bhature secures the topmost position! Another most popular and Punjabi traditional food of Delhi is Chole Bhature. Well, now you might find it in many places, but Delhi still has the originality that you cannot find everywhere. The piquant and tangy taste of chickpeas made in online tomato gravy along with ball-shaped all-purpose flour puri makes it a delightful, rich delicacy to try. Many restaurants across the capital serve this famous food of Delhi. So, another thing to try is Chole Bhature.
3) Doughnuts

How many of you like doughnuts? Well, you might not be aware of it but doughnuts are another famous food of Delhi that people like to have at any time of the day. This decadent dessert with a beautiful appearance has been a part of elite cuisine. Today also, elites love to have doughnuts and macrons more than anything else in the desert. But you can also try this famous delicacy and enjoy the bread type texture adorned with different creams and toppings.
4) Aloo Ke Kulche And Chole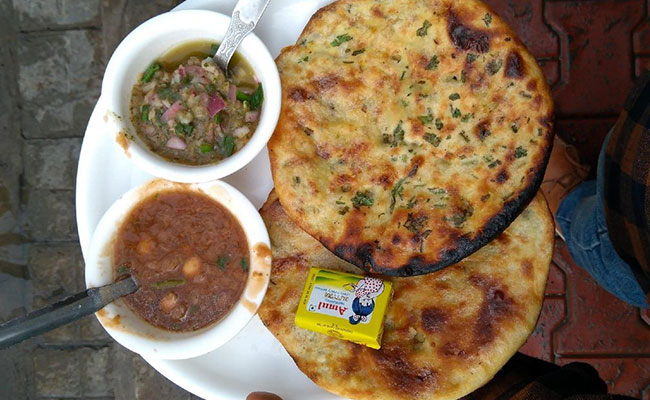 If you are in Delhi and you haven't tried this lip-smacking Aloo Kulcha and Chole then, what are you waiting for? The savoury taste of this traditional food of Delhi might bring tears to your eyes but, you will crave more. You can find people selling it in small shops, but the taste will be mouth-watering. So, keep everything aside and try this famous food of Delhi – Aloo Kulcha and Chole along with tangy pickle and lassi if you like.
5) Momos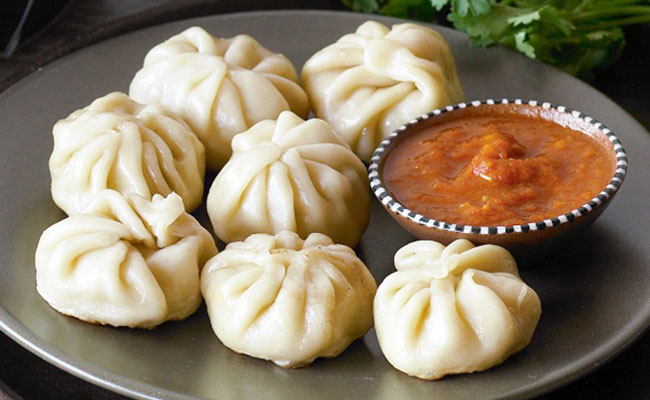 Indeed, when exploring the famous food in Delhi, one can never skip a plate of momo!
The best street food in Delhi prize goes to Momos. Momos are the comfort food of Delhiites! It is one of the most famous foods in Delhi and can be found everywhere. From office complex to school to Chaat Bhandars, momos have grabbed every nook and corner of Delhi. You cannot find such a variety of momos anywhere else. In veg or non-veg, this comes with a fierce red sauce and mayonnaise. Any cocktail or birthday is incomplete without these lip-smacking dumplings. You can find it in Dilli Haat, in Chanakyapuri, in Yashwant Complex, Kamla Nagar Market, Sikkim House, Cafe Brown Sugar and many more places.
6) Kebab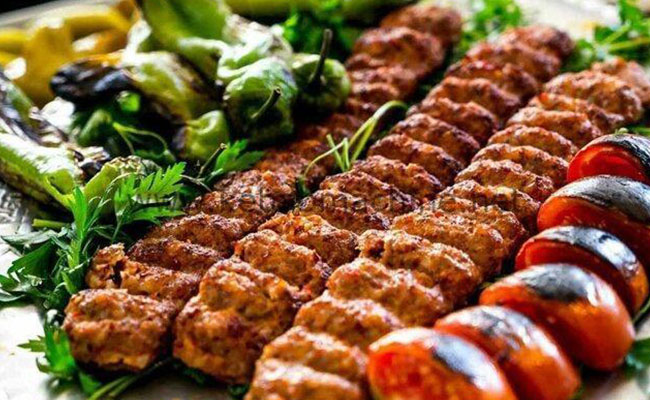 'Dilli ke khane ki baat hi kuch alag hai!' And Kebabs are one of the most delicious options if we talk about delhi traditional food. Kebabs give a quintessential experience in Delhi. From food stalls to fine dining, you will find kebabs playing an essential role in the cultural cuisine of Delhi. This popular traditional food of Delhi is made by grilling the chunks of meat or fish marinated in rich Indian spices, spreading the aroma that woo every tooth. So, if you are a foodie and a non-vegetarian, we believe you would like to taste Kebab from stalls and from good restaurants as well.
7) Butter Chicken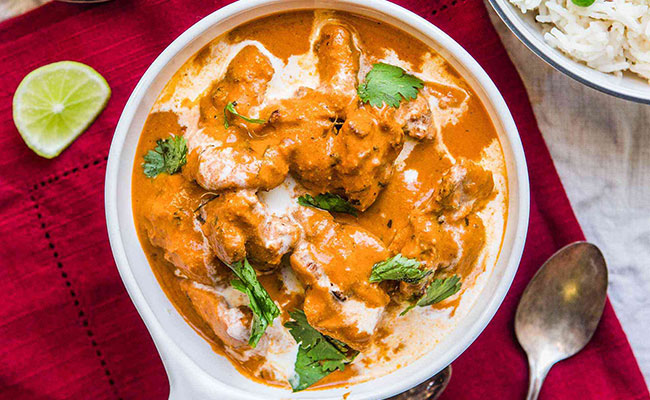 Butter Chicken has a good history associated with Moti Mahal, Daryaganj. Back in the 1950s, some tandoori chicken pieces were left at night. So, in the morning, the cook accidentally tossed tandoori Chicken in tomato, online and butter. From then, the rest is history. It has been the signature popular food of Delhi that people started cooking in cream, tomato, onion gravy with a pinch of sugar. So, if you are ever visiting Delhi, go straight to Moti Mahal, and they have this signature dish available in its raw taste.
8) Nihari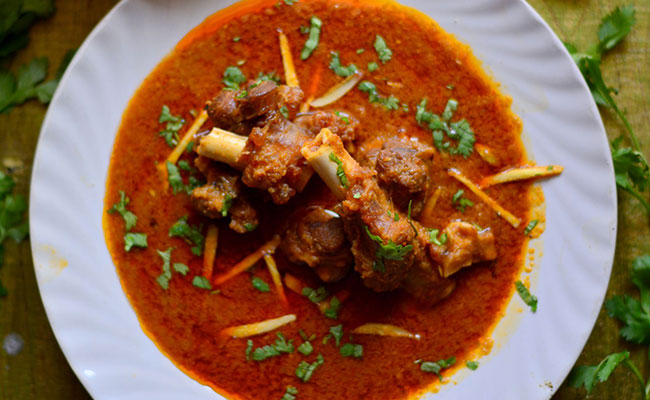 As you walk into the serpentine lanes of Old Delhi, you cannot resist the aroma of the signature dish of the region – Nihari. People looking to kick start their day love to have this nourishment dish. It used to be the royal feast, but, with time, it became widespread among the people, and now, you can find it in many places. This spicy, slowly cooked meat is served with Khameeri Roti or Tandoori Roti and is galloped by people belonging to any race or culture.
9) Kulfi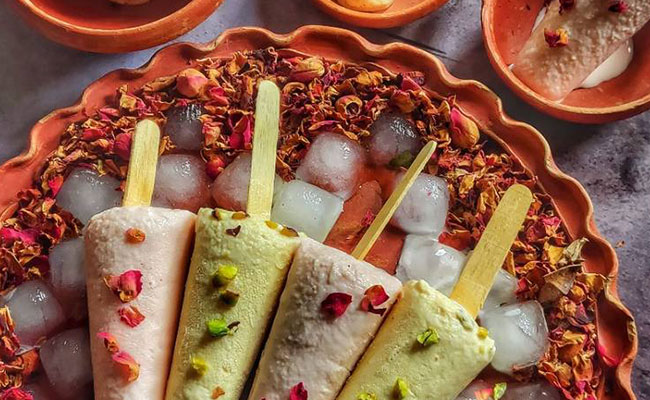 How can we forget the dessert part that everyone enjoys in Delhi? A creamy delight in different flavours like pan, rose, Kaju, and many more served with sweetened glass noodles (Faluda) with rose syrup makes it worth devouring. But in fact, no flavour can beat a traditional Kesar Pista kulfi in desserts. It might be scorching summers or chilly winters; people enjoy this licking, eating and satisfying their sweet soul with this famous food of Delhi.
10) Pav Bhaji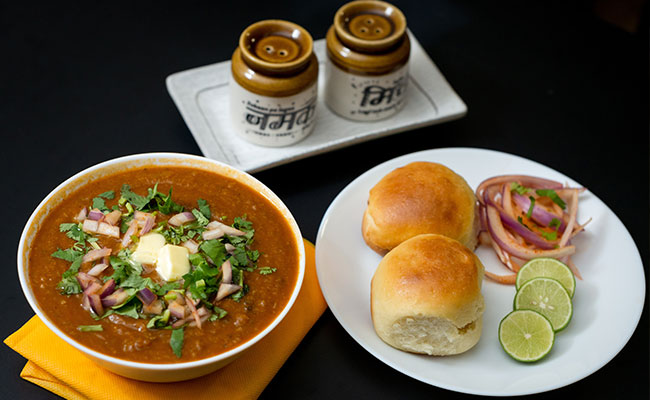 Delhi folks love a plate of good old Pav Bhaji. This spicy and buttery delight is a popular choice and in fact is absolutely the finest Delhi special food. From the 'galis' of old Delhi to the fashionable pavements of posh south Delhi, you are likely to spot a Pav Bhaji seller. Topped with creamy butter and garnished with freshly chopped onions and cilantro leaves, this delicacy is a heartthrob to many. Though it is popular as a street food, Pav Bhaji is quite the delicacy and is often prepared at home. You can find some of the finest preparations at Gupta ji Pav Bhaji corner and Shiv Tikki wala.
11) Rolls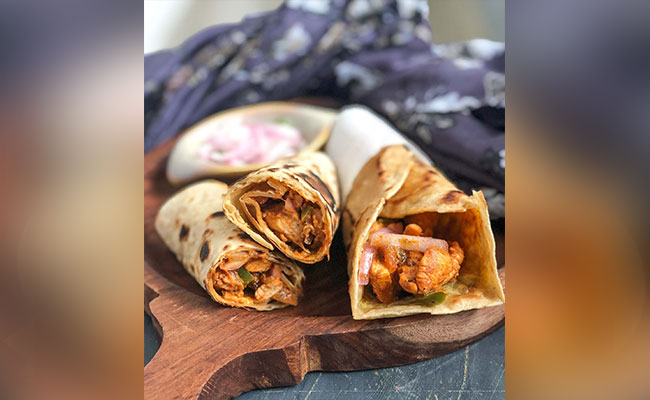 Speaking of famous food in Delhi, it will be a missed opportunity to not mention this all time favourite delight. Delhi and its people surely have a thing for rolls. Egg, mutton, paneer, vegetable, there are so many variations of rolls available across Delhi. There are certainly many delhi famous food shops and restaurants that excels in making signature rolls with a varied stuffings menu and spread. You can find some of the finest roll preparations at Nizam's Kathi Kebab, Chowringhee, Khan Chacha, etc.
12) Cakes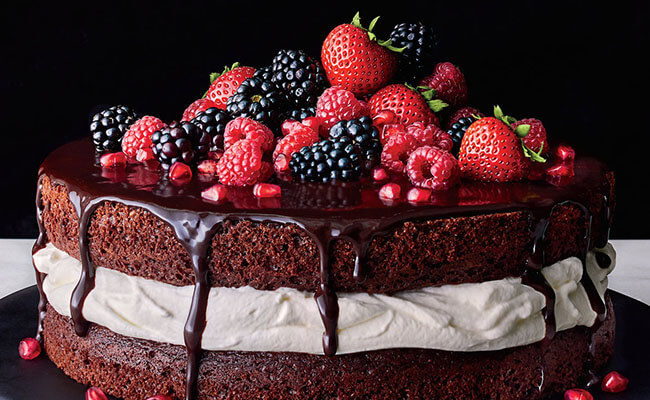 Delightful delicacies are a part of Delhi cuisine. From Nawabi delights to English desserts, food rules the heart of the Delhi people. Cakes are one such aesthetic delight that people love to devour on different occasions. Some love to consume it after a meal as a part of the desert, and some enjoy it with a cup of coffee or hot chocolate. From a middle-class family to the elite class, cakes have been a part of every table. Instead of baking, most people choose online cake delivery in Delhi because there are certain bakeries that create a difference through their flavours. So, enjoy this famous food of Delhi not just on occasions but whenever you like.
Final Thoughts
You must be drooling after reading this list of delhi famous food! Now, as you know these famous foods of Delhi, it's time for you to head out and satisfy the foodie inside you with these lip-smacking flavours and rich taste. Do not settle for one, Try the entire list and let us know which one you loved the most, We would love to know!