If there is no cake, is it really a birthday party? We don't think so! A cake is an integral part of the celebration, and with the birthday party being organised at home, you must look forward to easy birthday cake recipes. Baking a perfect and delectable birthday cake at home is really easy, and with the basic baking equipment and ingredients, you will be good to go! Also, the recipient will love the birthday cake if it is specially made by their dear one. So, let's dive in below to see some homemade birthday cake ideas.
Chocolate Chip Cookie Cake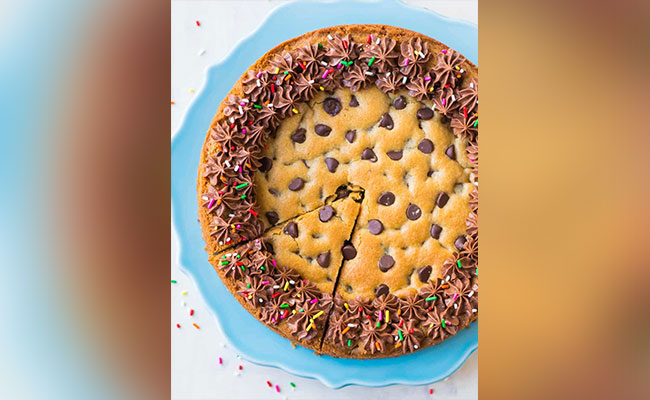 A cake that will take the birthday boy/girl back to the childhood days.. Topped with beautiful cookies and chocolate shavings, it is a perfect cake to bake at home.
Strawberry Basket Cake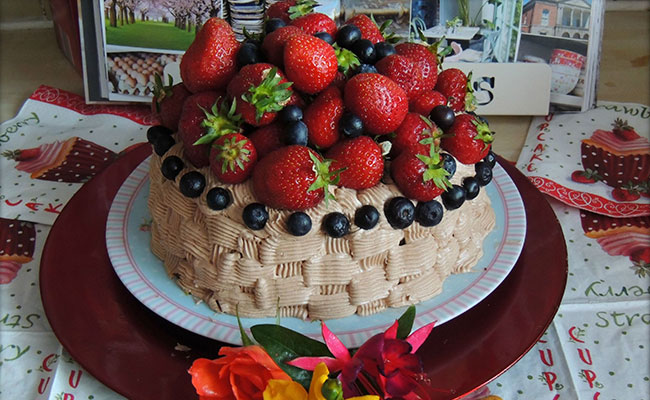 This dream cake is heaped high with sweet, yummy berries! Use gelatin to stabilise the whipped cream so that you can easily assemble the cake, and the frosting won't fade.
Easiest Heart Cake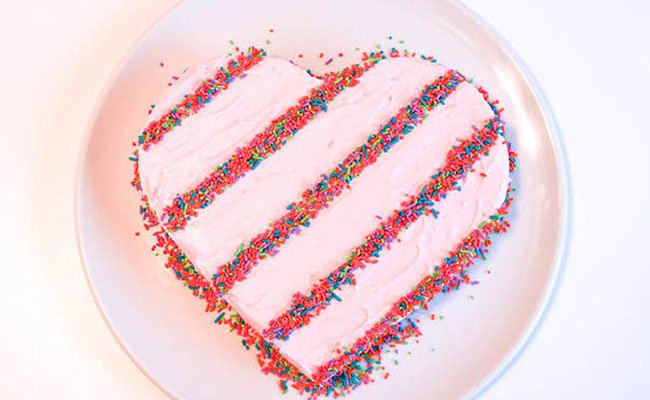 Who would have thought that this beauty is a result of cakes baked in a square-shaped and round-shaped pan? Turn the square-shaped pan into a diamond shape and cut the circle cake in halves, magic!
Ice Cream Cake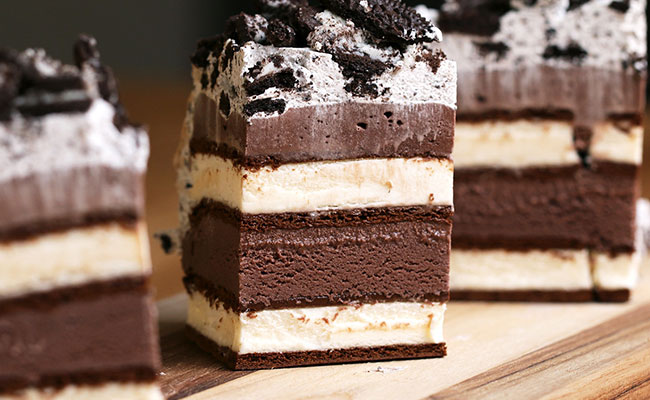 One of the super-easy birthday cake recipes! The secret ingredient is ice cream sandwiches! The cake is incredibly good and will be loved by the recipient for sure.
Carrot Coconut Cake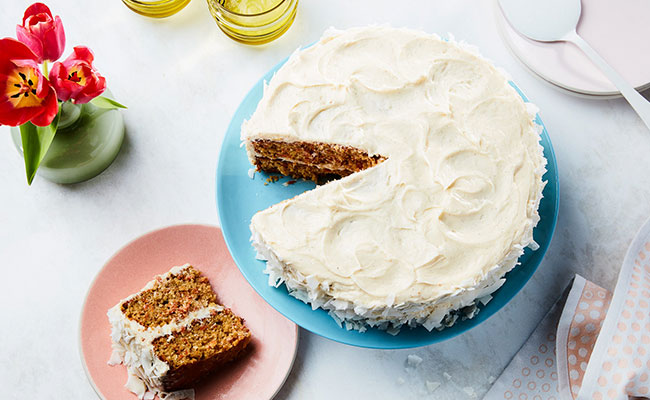 A healthy portion of cinnamon and ginger includes warming zest, and cream cheese icing completes it delightfully.
KitKat Gems Cake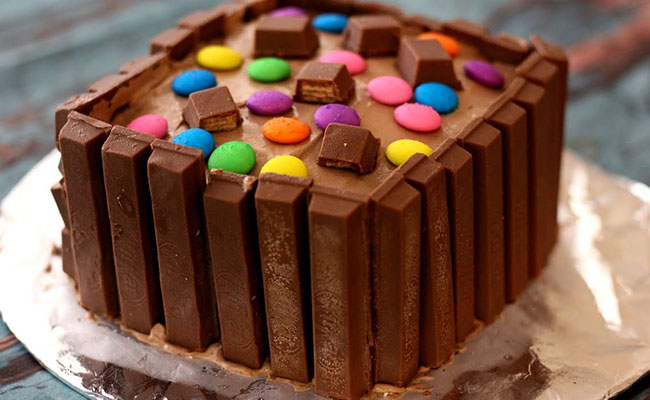 Surely one of the easiest and best homemade birthday cake recipes! You can add charm to the kids birthday parties with this yummy funny cake.
Red Velvet Cake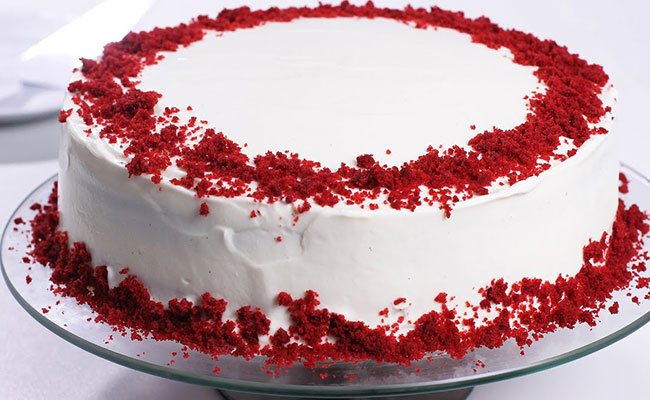 A classic and yummy Red Velvet cake is a super addition to any birthday party. Make this creamy royal cake and see the guests go crazy over this delicious beauty.
Orange Chiffon Cake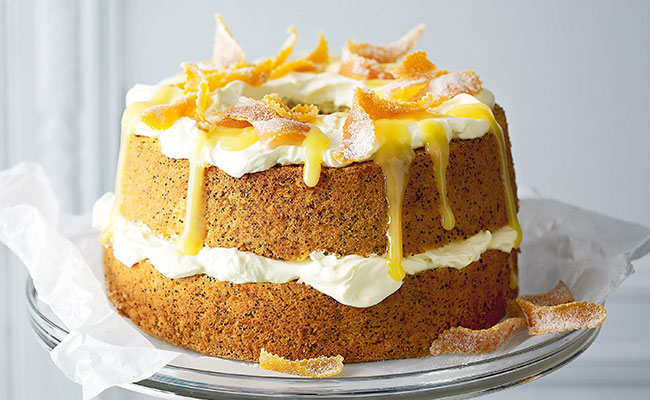 A great chiffon cake is somewhat of a mixture between an oil cake and a sponge cake. It incorporates vegetable oil and baking powder; however, the eggs are removed, and the whites are beaten to soft peaks before being added into the batter.
Banana Split Ice Cream Cake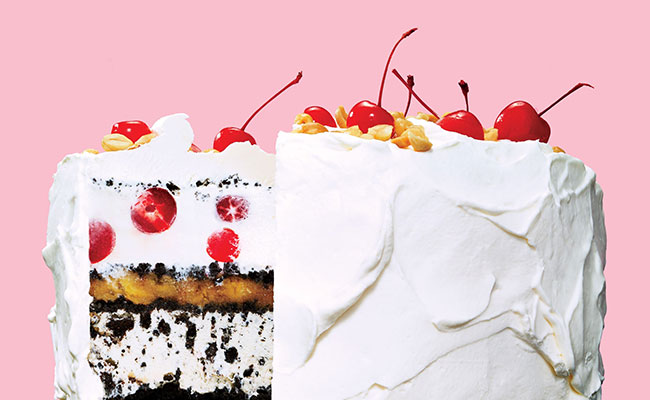 Get set to dazzle with this ice cream cake with all the amazing flavours and textures you'd find in a banana split, such as maraschino cherries mixed in a vanilla ice cream, caramel banana jam, and a hefty hand of squashed peanuts sprinkled on top.
So, these were the different homemade birthday cake ideas. Choose the best and easy homemade birthday cake recipe and bake a luscious birthday special cake for your dear ones.