Last year, in 2020, people were super creative with their cooking and culinary skills, giving rise to a massive Instagram trend such as dalgona coffee, pani puri, coffee cake, hot chocolate bombs and whatnot. Ready to do something new and exciting in 2021? Recently, we saw how the pull-up cake or tsunami cake took over social media by storm. Its unique presentation and dazzle spells on Instagram have become an internet sensation. And now, another cake has recently surfaced on the internet, which is set to become the latest viral food trend. 'Pinata' cake or 'smash' cake is a new trend of eating which is going viral.
Keeping in mind the latest trends, Bakingo has launched these cakes on its website. Including these cakes in your celebrations will make them even more fun and memorable.
Let's get started with the pinata cake.
Pinata Cake
While people love the latest unique creativity, celebrities are also adopting the trend for their celebrations equally. The concept of filling sweets inside a pot that you have to break blindfolded has always been very exciting. Now, you can relive those nostalgic experiences as you eat them. confused? Well, Pinata Cake has taken over the internet.
The word piñata roughly translates to a pot and comes originally from the Spanish language. It has been a tradition to keep 'Pinatas' at birthdays and other celebrations, which can be traced to North America. This adds a "wow" element to the celebration as everyone is excited to see what's inside the cake. Using a hammer smash the outer chocolate shell to reveal the treats hidden inside – chocolate, candies, handwritten love notes or even another real cake – the choice is all yours. Bakingo is offering different types of pinata cakes, as mentioned below.
Ball-shaped piñata cake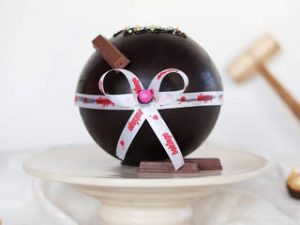 The piñata cakes are in trend, and they are simply amazing. You can be one at your ceremonies to make them memorable and fashionable. We bring an amazing ball-shaped piñata cake to you, which reveals a delicious chocolate cake when you break it. Break it to reveal it!
Heart-Shaped Pinata Cake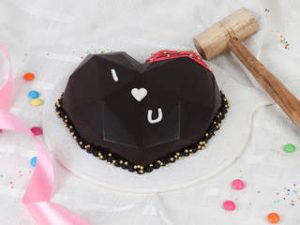 Another type is the heart-shaped piñata cake that is designed. This cake looks so classy and dopes that you will become crazy about this cake. This cake is a decorated pot filled with candy, or you can customize it with a ring of your choice or many other surprises like chocolate or a hidden message that you want to tell. The heart shape is what will notch up your celebration. It is perfect for a romantic surprise.
Unicorn Pinata Cake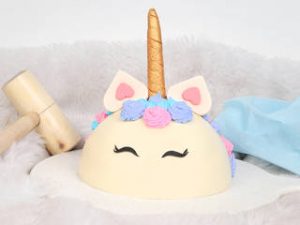 How would you like to have a Pinata Cake delivered to you or your loved ones home in a joyful appearance on happy occasions? Pinata with a unicorn horn and a delicious milk chocolate cover is a treat for any occasion.
Life is about these moments of happiness, and the piñata cake is the perfect dessert that makes a simple occasion fun. Its 3-D look has mesmerized all of us for a good reason. They are pleasant to make, and the idea of ​​filling it with your favorite surprise is heavenly. Avail online cake delivery from us and make your celebrations memorable.
Pull-up-cake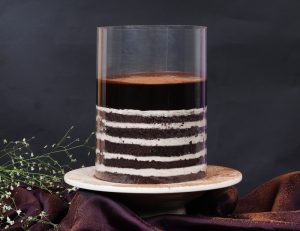 The trend of Tsunami Cake or 'Pull-Me-Up' Cake on Instagram is not your usual cooked creation, but rather, it is an element of surprise that can amaze you beyond expectation!
The trend includes an aseptic chocolate cake that is completely surrounded by means of a plastic sheet. And as you slowly pull the sheet up, there is a blast of chocolate all around. This new baking trend, nicknamed the 'pull-me-up' cake, enchanted people on this ultimate dish. Now, with Bakingo, you can easily order Pull Me Cake online from your comfort zone. Choose from various designs such as Barbie Cake, Deep Chocolate Pull Me Up Cake, Pull Me Up Doll Cake, Pull Me Up Gems Cake, and more. Just pick up the cake, fill your order with all the necessary details, and Team Bakingo will bring it to your door, giving me the delivery of the cake.
Bakery Basket Hampers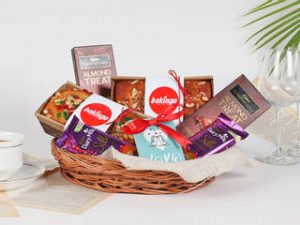 Gift Hamper is becoming one of the most popular gift trends of 2020-21. People of all ages and genders like hampers, and they are available at a wide range of prices. Alternatively, if you are on a tight budget, then you can prepare your own gift hamper. The bakery products are all handmade, using only the best ingredients and, of course, a little love. Once you have scrolled through our meticulously curated collection of Bakery Gift Hampers, Gourmet Food, and Gift Baskets Products that you can be confident to buy gifts for yourself too !! You can choose from a wide assortment ranging from gourmet food baskets, gift hampers, pre-curated gift boxes, corporate gifts, and even customizing your gift box. Available In Various Varieties Of Bakery Baskets Including Sugar Rush Hamper, Sweet Treat Hamper, And Cakes N Brownie Hamper, Etc.
Freshly baked and gorgeous looking products should be on your must-have list to make your loved one's celebrations special and memorable.