Cakes are a true delight for every occasion. Be it a birthday, anniversary or any such pleasant occasion, there is no better way to surprise your loved ones than this amazing sweet treat. Along with a good cake comes a delicious frosting. Like a variety of cakes available in the market, there are also a variety of icing choices that you can choose. From fondant icing cream to simple cream icing, there are a wide variety available and one of the most popular icing these days is the buttercream frosting. As delicious as it looks, buttercream frosting can be used to ice a cake in different designs. If you are looking for butter icing cake designs for your husband, here are a few designs that you can consider for your better half.
Ombre Cake: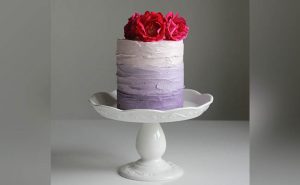 Why pick one color cake design for your husband when you can go many colors with an ombre cake. Use varying shades to design the cake of your husband with buttercream. Ensure that you keep the darkest colors on the bottom and work your way up with lighter shades. This cake looks fantastic on the outside giving a modern contemporary and elegant look.
Rosettes: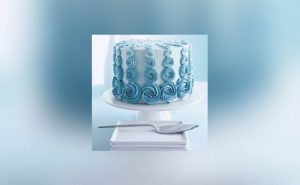 If you are planning to surprise your husband on Valentine's Day, there is nothing better than a cake that is decorated with roses. Though rosette buttercream roses are not a new thing, they look appealing and delicious and perfect cake design for your husband on Valentine's Day. This cake goes way over the top on texture and yet keeps things sweetly subtle due to its color.
Candied Pretzel Cake: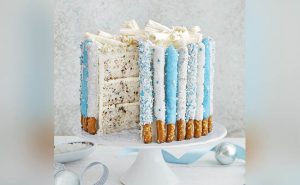 Make your husband's birthday or your anniversary surprise special with a candied pretzel cake that looks colorful and vibrant and you can also customise it in shades of your favourite color and it looks amazingly beautiful. You can also coat pretzel rods in any color of candy melts and sugar to fit the theme of your party.
Petal Cake: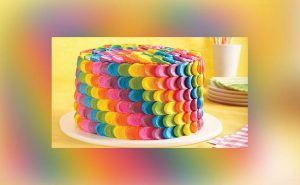 This butter icing cake looks complicated on the outside but is significantly easy. All you have to do is pipe blobs of frosting in a vertical line and smear it down with the back of a spoon before piping another row. Petal cake is a unique and elegant design and is loved by one and all. The perfect cake design for a husband who has a minimalist taste.
Flower Vase Cake: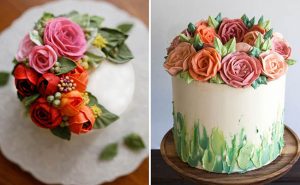 One of the best cakes for him, this buttercream frosting flower vase cake will express your feelings all at once. With an edible centerpiece and buttercream frosting on all sides, this cake will definitely stand out in the crowd and make your husband feel special. Decorate the cake with his favourite flowers and enjoy the delicacy.
Rainbow Cake: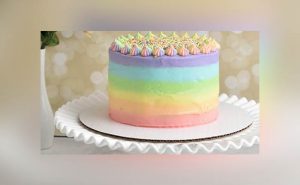 One of the most popular butter icing cake designs, a rainbow cake is perfect for every occasion and also a great choice for your husband. The buttercream icing in different colors makes for an amazing colorful cake that catches the eye of every guest. Rainbow cakes are the best choice of cake that will make your celebrations more colorful.
So, what are you waiting for? Decide among these amazing butter icing cake designs for husband and order cake online to surprise him on a special occasion be it his birthday, Valentine's day or anniversary, every celebration demands a cake.