When the weather is cold outside, it's time for you to bake sweetness inside and curl up on the sofa with the blanket on. Indeed, we may pack on a couple of additional pounds every year around the winter season, yet that is something you can manage in the New Year! For the present, we're in full-on treat-mode, and we couldn't care less about who knows it. We're quite huge fans of every single baked cake, but there's something special about heating a winter cake that intrigues us more than anything.
From the traditional seasonal scrumptious cakes to rare luscious cakes, we have covered the best lip-smacking winter cakes for you below. Scroll down a bit if you are looking for winter cake ideas:
1.  Coffee Cake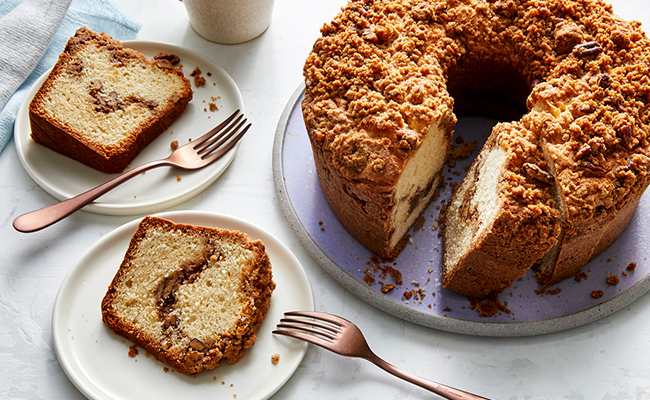 Well, this cake is undoubtedly a delight for winters. Caffeine has its benefits, and all the coffee lovers know it. So, when this caffeine combination is mixed with proper ingredients, a soft, moist, fluffy, and delicious, yet sugar-free, high protein, low carb, and gluten-free cake is baked. Woosh! So many reasons for you to try this cake out.
2. Carrot Cake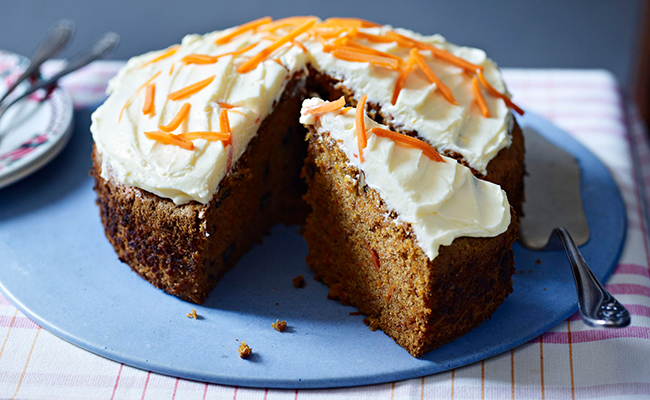 Carrot is tasty, crunchy and highly nutritious. It also keeps cardiovascular diseases at bay in winter. Now imagine the taste of the carrot in a cake. Sounds yummilicious, right? It's profoundly moist and loaded up with toasted walnuts. The most significant part of its taste originates from cinnamon, brown sugar, nutmeg, ginger, and carrots. Ginger includes the most delectable punch in the cake. So, go on and bake this mouth-watering cake.
3. Rum Cake
A rum cake is a kind of pastry cake which contains rum. In the majority of the Caribbean, rum cakes are a conventional holiday season dessert, slid from the occasion puddings. Generally, dried fruit is absorbed in rum for a considerable length of time and afterward added to the mixture prepared with sugar which has been caramelized by boiling water. So, try this dessert that is nostalgic and old-school for the winters.
4. Cashew Almond Cake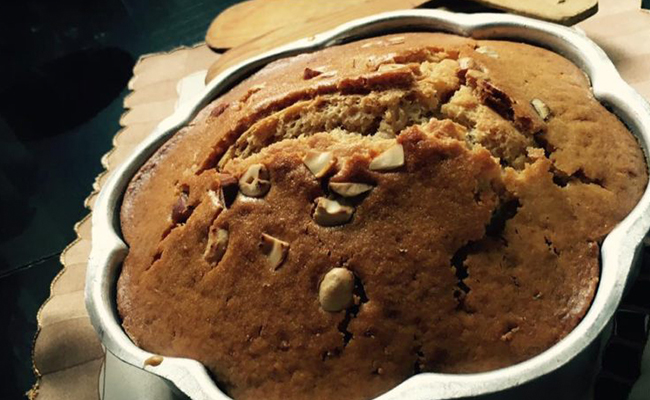 From childhood, we are told by our parents to eat Kaju badam because of their health benefits, especially in winter. Well, they are rich in iron, high in magnesium and promote a healthy heart with strong bones. Now get the delicious taste of these dry fruits in the form of a cake. The nutty bites that you will get in between will upgrade the experience of eating this cake. Try this perfect winter theme cake out with your family.
5.Choco Walnut Cake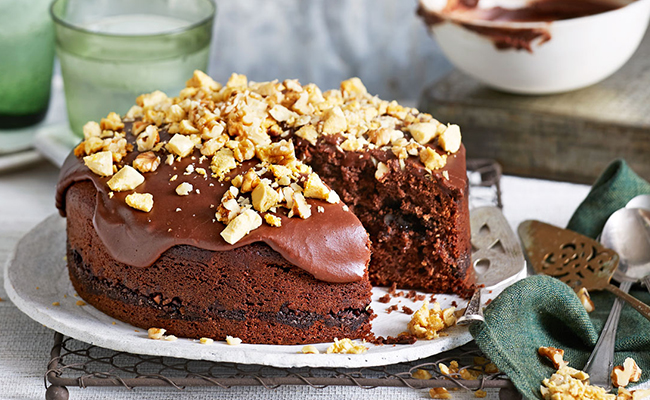 Eating dark chocolate in winters is good for the heart and keeps diseases away. The Dark Choco Walnut Cake has a modern European vibe with ground pecans and dark chocolate. It's a moist texture, not very sweet taste, is just luscious! If you are a chocolate lover, you should try this cake out in the winters.
So that's it from us guys!  Either bake these delicious cakes at home, or you can order cake online from a reputed bakery. Happy sweet winters!