We get it; you and your sister share a unique bond, just like the rest of us! Sisters are weird creatures; to be honest, they take your clothes (it doesn't matter if you are a guy or a girl; if she likes it, she will take it!). She always finds different ways to annoy you, and she drives you crazy. But she is always there for you when you need her; you know she has your back and when things get tough; you know you can turn to her for comfort, guidance and support. And now it's her birthday, and you must be searching for amazing birthday cakes! We know you need a wish that is just as exceptional as your bond, and that is why you are here, searching for birthday cake wishes for sister that you love.
Dont worry; you have come to the right place with your special request, as this is the place where such wishes come true. In this blog, our writer is going to pour out some of the most excitingly unique birthday wishes for sister cake that will either make her laugh out loud or chase you with a bloodthirsty scream; either way, you get to enjoy a delicious birthday cake for sister with an awesome wish on top of it!
Heart Felt Wishes:
Sometimes, you feel immense love for your dear sister! So these heartfelt messages on birthday cake are perfect for those moments.
Behna, tere bina bhi kya jeena!
Your birthday is special for me.
Without you, home is just a place!
On this day, my bestie was born!
As a gift, you can have my clothes.
It's your day & I am proud of you!
You are getting stronger with your age.
Dear sis, you are ageing like fine wine.
You may be naughty, but you are super nice; happy birthday, sis!
Love you, sweetie, now & forever!
Enjoy life, dear; it's your day!
You are my world, sis; happy birthday!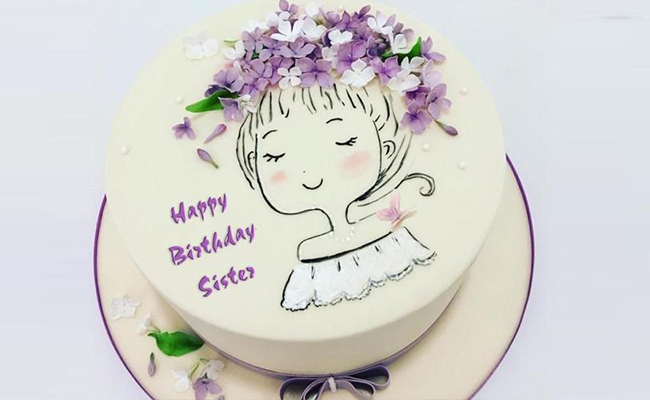 Quirky Birthday Cake Wishes For Sister
After pouring your heart out to her, it's time to get a bit savage with your dear sista! Try to present her with a quirky birthday wishes cake.
You are allowed to be sassy today.
Happy bday sister, I would trade you, but it's not an option now!
Happy birthday, sis; you may take an extra slice of cake.
Happy birthday, you are lucky to have a sis/bro like me!
It's your day, cutie; you always remind me of me!
You have a great wardrobe, thanks for that & happy birthday!
Happy birthday my annoying sistaa!
Happy birthday & as you're old now, I won't say anything about it!
Happy birthday, my beautiful sis; you look just like me!
Happy birthday, grandma; oh, sorry, sister.
It is your day, you little brat!
Happy birthday & say thanks to the best sister ever!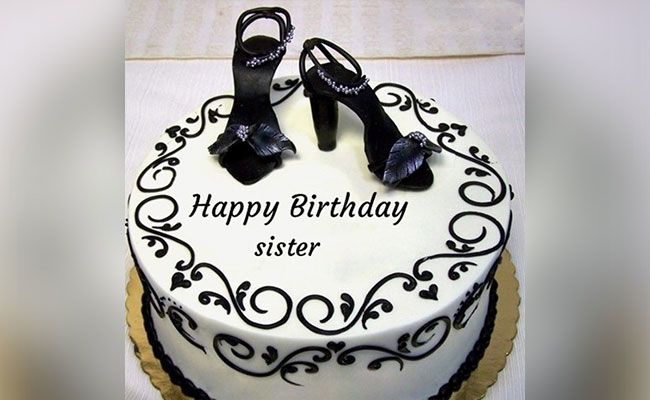 Emotional Birthday Wishes On Cake For Sister
There are times when you wanna kill her, but then there are times when you just wanna hug your dear sister and pour your heart out. Write these senti messages on birthday cake if her growing up is making you feel sappy!
No one understands me better than you; happy birthday, sister!
You are literally the angel of my life; happy birthday.
You are my support system, sister; happy birthday to you!
I have the best sister, & I wish you the best birthday
Here's to the unlimited fun we have, happy birthday, sis!
Happy birthday, sister; you make my life better.
I can never stop loving you, dear sister; happy birthday!
It's your birthday & I wanna thank god!
Happy birthday to the best hug giver.
Happy birthday to my precious sister!
Happy birthday love, & Thanks for the best childhood!
Happy birthday, dear sis; you are like my fairy godmother!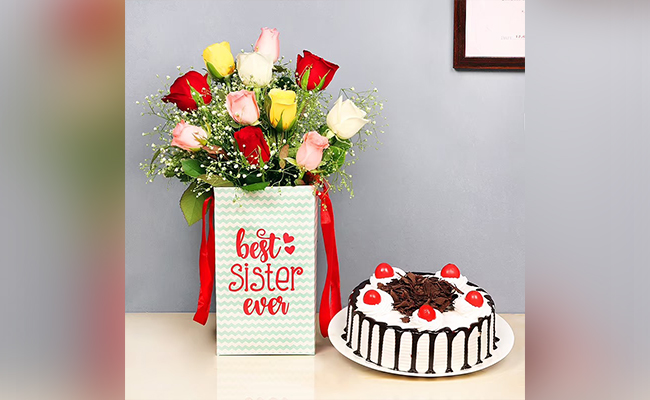 With these amazing birthday wishes for sister cake, you now have a lot of options to make your sister feel special! Well, okay, somewhat special. And not to mention that you can easily opt for online cake delivery. The ultimate beauty of the bond you share with her lies in the fact that you guys are always there for each other, and the love is infinite in every way!