Okay, so if you are landing in Bangalore and looking for lip-smackingly delicious street food, then hunt no more. This food blog covers not just the best street food but the entire lanes and the street food markets that will serve you the finest and the most authentic taste of Bangalorean street food.
From Paani Puri to Kebabs and so much more, these best food streets in Bangalore will offer you one of the most satisfactory street food experiences in the entire country. Are we exploring them all? Yes, it's exciting, right? We are this hungry that we are only answering it all. Are you hungry too? So as soon as you land in the city, explore these streets, try the best street food, and make it a memory of a lifetime.
Tell us what you are craving. Are you finding cakes in Bangalore, or is it the sweet juicy jalebis? Don't worry because we will cover them all.
1) Thindi Beedi, VV Puram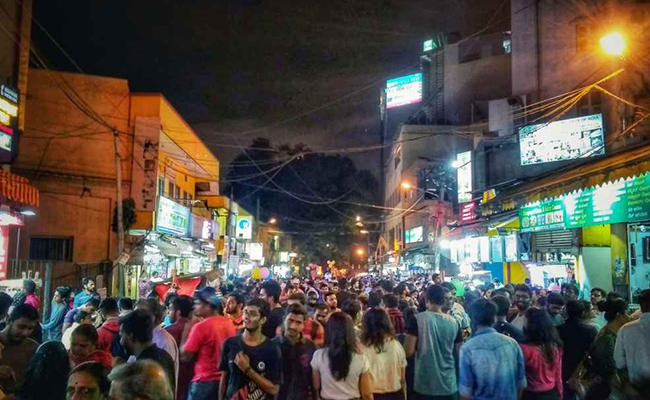 Thindi Beedi, which translates to "eat street". This street food hub is in VV Puram and is the first choice of foodies. If you are in Bangalore and wish to try the best street food, you can't miss this. The place generally opens in the evening and feels no less than a carnival. A perfect destination for evening and night street food in bangalore. From Bhel Puri to Potato Twisters, the vendors serve it all. We recommend you try the authentic regional taste. Begin with delicious foods like Paddus or Curd Kodubale, followed by Masala Dosa, Gobi Manchurian, and much more. The place also serves offbeat "end-of-the-meal treats" like Rasgulla Chaat, Holige, and much more.
2) Eat Street, Koramangala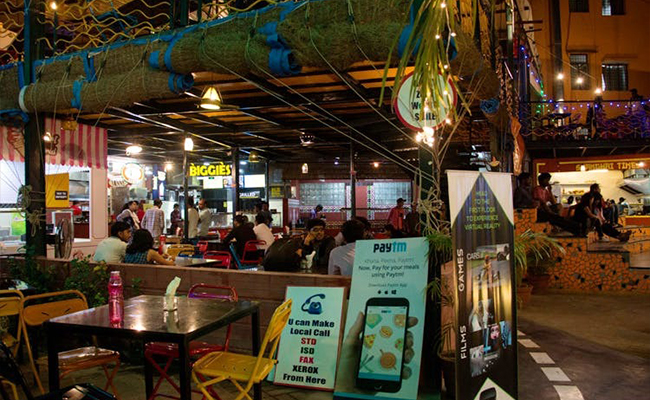 It is one of the most amazing places to hang out with your buddies, try the incredible food, and have a lip-smackingly memorable day. If you are new to the city and want to give your taste buds a great experience, then this place is a perfect pick. You and your taste buds will find everything from street snacks to good meal options.
Tell us you are craving chaat. And we will tell you to go to Chaat Street and try your favorite Chaat Snacks at the place. This "eat street" in Koramangala will give you a vibe that is very festive and happy-go. The street is a must-visit for you if you call yourself a foodie.
3) Loafer's Lane, Vasanth Nagar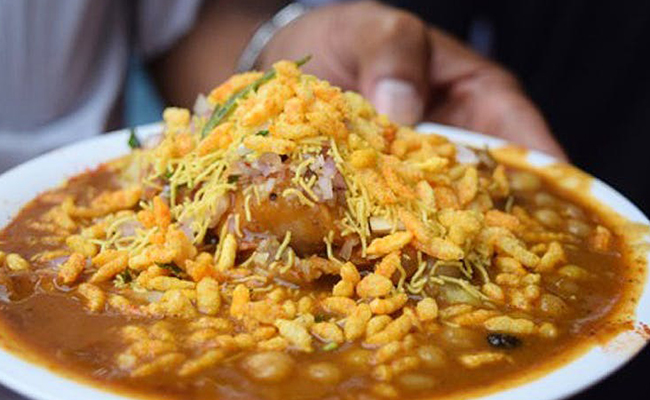 Near Mount Carmel College, this is one of the favorite street food destinations and beautiful places to hang out with your buddies. It is located in Vasanth Nagar. This place is very popular among the college crowd and will give you a diverse range of food options to try. We are sure you will love to spend the entire day with your family and friends exploring one of the best street food lanes in the heart of the city.
Be it Mexican Chaat, Sandwiches, Momos, Pani Poori or Pakoras, you will find them all with one of the best tastes in the town. Go step out with your friends and have a treat-worthy day with them.
You can complete this fantastic day out with your family and friends to this amazing food street by ordering a sweet treat, a delicious cake in bangalore, at your doorsteps.
4) Chick Lane, Hosur Road
Where there is a college crowd, there is always a street food market! Agreed? This street food is located near one of the most famous colleges, Christ university. You will always find students having a good time and hanging out with their buddies. There will always be a group exploring the street and looking out for stalls to make it their daily evening spot. That is, in fact, the beauty of every food street around the country.
You can have a variety of options to choose from. From quick evening bites to fantastic and refreshing juices and shakes, his place will serve you the best.
5) Food Street, HSR Layout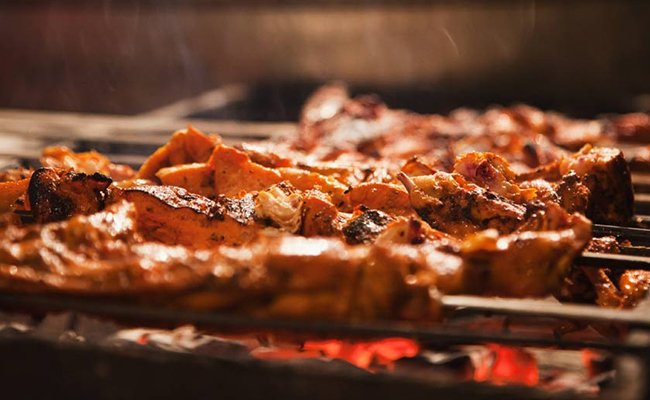 This food street in bangalore is located opposite the House of commons on the 14th main. The place is the favourite destination for chicken lovers. You can find some of the most delicious, juicy and wonderful recipes. As soon as you try the Donne Biryani, Fried Chicken, Shawarma, and Kebabs, you will actually agree why non-vegetarians deeply and madly love this place.
For people looking for vegetarian options, you can also try Bombay style Vada Pav, Vadas, different types of rolls, and so much more.
6) Food Street, Wilson Garden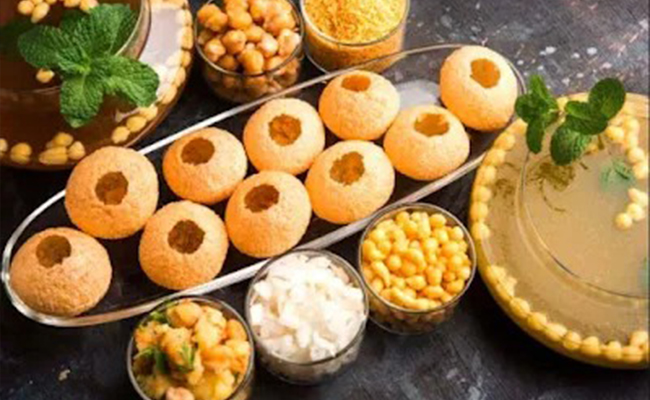 This is one small destination, but this food street serves a taste like no other. This place is worth trying if you and your buddies want to explore some best food joints and places to eat. From snacks like Bajjis, and Vadas to delicious foods like Benne Masala Dosa, Gobi Manchurian, and Kothu Porotta, this place will treat your taste buds with wonderful tangy, spicy bites!
7) Food Street, Nagarathpet:
This food street in Nagarathpet might remind you of VV Puram's Thindi Beedi. The place is famous for hot, finger-licking amazing, sweet Jalebis, Rajasthani Snacks, Masala Papads, and much more. The eateries and the joints also offer delicious Chaats, Juices, Snacks, and fantastic Dosa. So this place also makes one of the best choices to have delicious sweet-spicy snacks with your friends.