Have you ever been up late, just scrolling through Instagram, engrossed in the digital rabbit hole? And then, boom, you stumble upon this post about a bakery in Noida that looks like it's straight out of a fairy tale.
The place is all posh and cosy, and the desserts – oh my, they're like little pieces of heaven on a plate. You can practically taste the sweetness through the screen. Does any of this sound familiar?
Yeah, we've all been there, dreaming of sinking our teeth into those tempting treats and chilling in that gorgeous bakery. We totally understand the desire to bite into a croissant that's so buttery and flaky that you feel like you're in a Parisian café.
That's why we are here to help you find the ultimate spots labelled as the 'Best Bakery in Noida!' We are talking about the kind of bakeries that set the perfect stage for an aesthetic Instagram post, all the while feeding your soul with yummy delicacies. If that's what you are looking for, then this blog will definitely be an exciting read for you! From donuts that disappear in a single bite to cupcakes that look too good to eat – Noida's bakeries are like hidden treasure troves filled with sugary wonders and pure happiness.
So, whether you're a local foodie or a curious explorer wanting to dive into Noida's food scene, join us as we spill the beans on the best bakeries in Noida to visit in 2023. Keep reading as we reveal the most sought-after cake shop in Noida too!
The Big Chill Cakery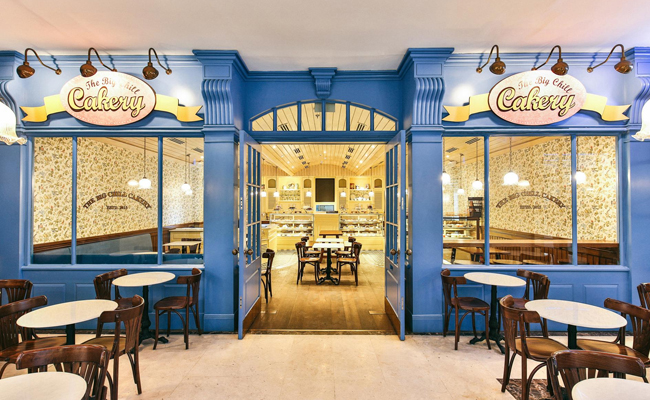 Indulge in a slice of heaven at The Big Chill Cakery, where every dessert is a work of art that's almost too beautiful to eat.
Step into a world of whimsy and flavour, where the aroma of freshly baked goodies envelops you in warmth. The interiors, adorned with vintage-inspired decor and cosy corners, create an inviting atmosphere for you to just relax. Sink your teeth into their signature Red Velvet Cake, a velvety masterpiece that's both visually stunning and incredibly delicious. And don't miss out on their Instagram-famous Blueberry Cheesecake, a symphony of flavors that's a treat for your taste buds and your camera lens. The Big Chill Cakery is a paradise for dessert enthusiasts and Instagrammers alike. All of this has earned this spot the "Best Bakery in Noida" title! So, make sure to visit this place!
KA Eclairs & Kafe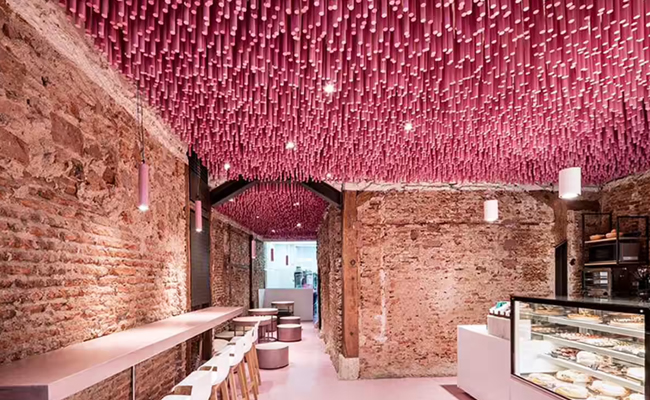 Discover a world of éclairs that'll make your taste buds dance at KA Eclairs & Kafe.
This charming bakery is a haven for éclair lovers, offering an array of flavors that push the boundaries of taste. The cafe's cosy yet vibrant interiors provide a delightful setting for your éclair escapades and Insta-worthy moments. While you are at this place, make sure to try their delectable Salted Caramel Éclair, a perfect balance of sweetness and a hint of saltiness that's a true masterpiece. For a burst of fruity delight, try the Passionfruit Mango Éclair, a tropical sensation that's as visually appealing as it is flavorful. Their tempting desserts deserve to be savoured and shared by you and your squad at least once!
Theobroma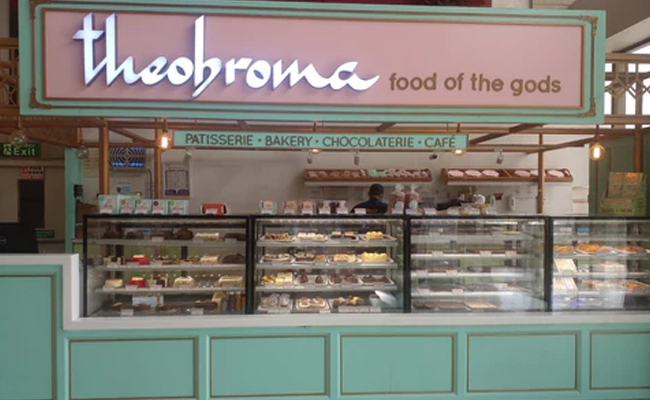 Step into chocolate heaven at Theobroma, where each bite is a celebration of cocoa dreams.
Everybody is familiar with this name. Theobroma is not just the go-to cake shop in Noida for online ordering but also for hanging out with friends! This renowned bakery is a haven for chocolate enthusiasts, offering an array of desserts! The vibrant and inviting interiors create a warm and welcoming ambience for your dessert indulgence. You can try their iconic Chocolate Overdose Cake, a rich and decadent creation that's a chocolate lover's fantasy come true. Or savour their Nutty Belgian Chocolate Brownie, a delightful blend of nuts and velvety chocolate. Theobroma is more than a bakery; it's a destination where chocolate takes centre stage in every delightful bite.
Theos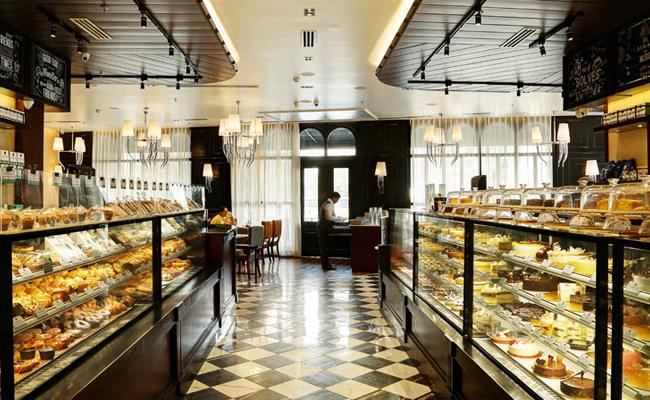 Experience a fusion of taste and elegance at Theos, where desserts are crafted with precision and passion.
If you like finer things in life, then this place is for you. They offer a wide range of treats and bakery items that make you return for more. Their chic and sophisticated interiors are just the cherry on top, creating a refined setting for your dessert exploration. They are a much-trusted cake shop in Noida, not just for popular desserts but also for classic pastry items. Their famous Hazelnut Chocolate Pastry is a must-try, and their Almond Croissant is a perfect choice for some flaky goodness with a delightful almond filling. This is the spot where you want to be on a chill Sunday evening, enjoying the company of your friends and the deliciousness of their treats!
The Chocolate Box and Lounge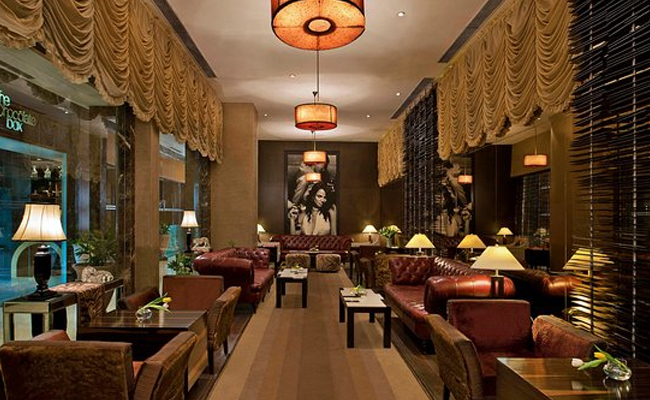 Enter a world of enchantment & cocoa paradise at The Chocolate Box and Lounge!
Welcome to this delightful oasis tucked away in Noida! Picture this: delectable desserts that are not just treats for your taste buds but pieces of edible art. Cakes that melt in your mouth like sweet clouds and pastries that are tiny bursts of happiness! This is just a glimpse of what you can expect to experience at this extraordinary place! And the enchantment doesn't stop there. Once you step inside, you'll be greeted by interiors that are a fusion of rustic charm and modern elegance. So come, take a seat amidst the sugary magic that this spot offers!
Bakingo: Dessert Heaven At Your Fingertips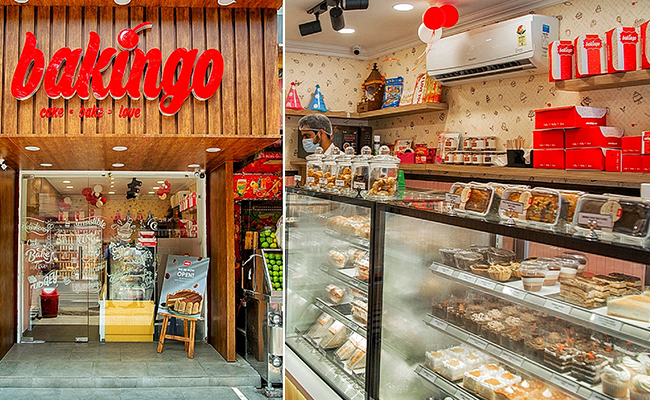 If the cosy embrace of your home is your true love and you proudly wear the 'homebody' badge, meet Bakingo. As one of Noida's most trusted bakeries, it not only offers mouthwatering options but also wraps them in a warm blanket of comfort and convenience. With an array of treats that cater to every craving, Bakingo offers a diverse selection that spans from classic indulgences like gooey chocolate brownies to innovative delights like the Rasmalai cake.
Picture yourself sinking into your favourite sofa, savouring a delectable dessert – that's the essence of the experience Bakingo delivers. They've cracked the code to bring bakery paradise right to your doorstep. So, for those seeking the best of both worlds – the joy of dessert and the comfort of your personal space-Bakingo is the scrumptious solution!
And there you have it, a tantalising sneak peek into Noida's dessert wonderland! Each bakery we've explored offers its own unique charm, but they share a common thread – the extraordinary desserts and unforgettable experiences they bring to the table.
Now, for those with limited time or a preference for convenience, worry not. You can easily place an online cake order in Noida, all from the comfort of your couch. In this era of booming e-commerce, savouring delightful treats like Bakingo cakes requires only a few taps on your device. So, if you are all about satisfying your sweet tooth without setting foot outside, then go for it!
As you set out on your own dessert escapades, remember – life is short, so eat that cake, savour that pastry, and let your taste buds dance to the rhythm of pure bliss. Until next time, keep exploring, keep indulging, and keep making delicious memories!