Nestled in the heart of Bangalore's pulsating rhythm, a symphony of flavours and aromas beckons. This city, a tapestry of cultures, embraces a culinary landscape that's as diverse as it is vibrant. Among its many gems, the bakeries stand tall, whispering promises of sweetness to every passerby. A visit to these hallowed ovens is a passage to ecstasy, whether you're native savouring familiar tastes or a wanderer spellbound by the unknown. From the delicate dance of artisanal creations to the comforting embrace of timeless classics, Bangalore's bakeries are a haven for every craving and every heart.
Top Bakeries in Bangalore: A Culinary Exploration
Bakingo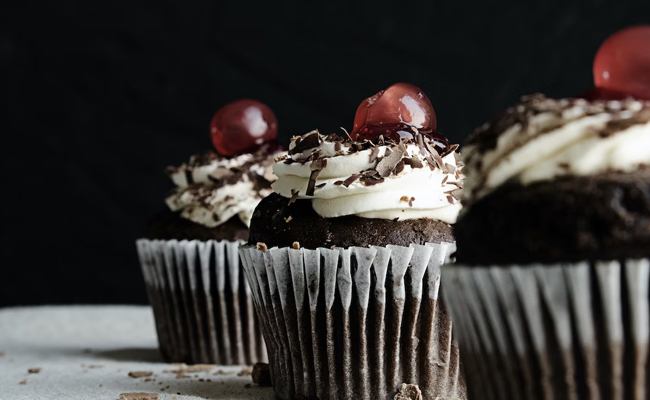 Bakingo's cakes have made a mark with their delectable creations. With a variety of flavours as well as designs, Bakingo offers cakes that are visually appealing and irresistibly delicious. From themed cakes to personalised photo cakes, Bakingo has something for every occasion, making it a top choice among cake enthusiasts.
Glen's Bakehouse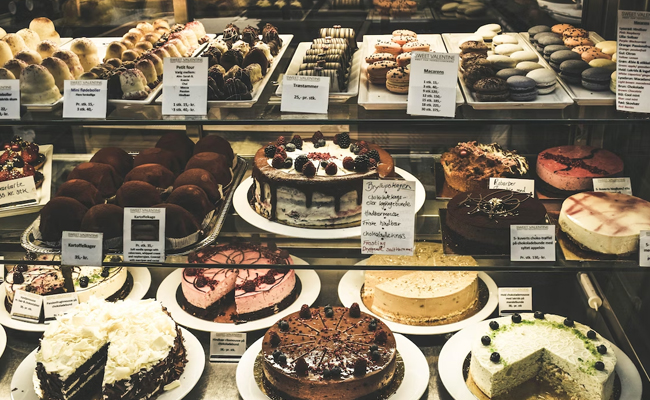 Nestled within Bangalore's bustling streets, Glen's Bakehouse is a cherished treasure trove for indulgence seekers. Every step through its doors is a journey into a world of irresistible aromas and delectable wonders. A symphony of flavours dances on taste buds with each pastry, while this cake shop in Bangalore offers cakes that are dreams personified. Meticulously crafted and infused with love, Glen's Bakehouse is a testament to culinary excellence. It's more than a bakery – it's a haven where delight meets devotion.
The French Loaf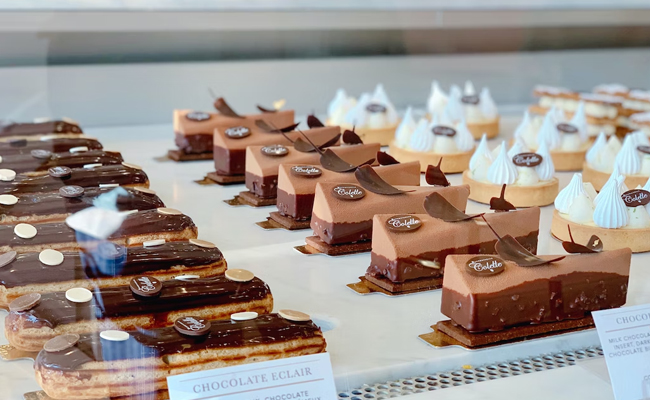 Indulge in the allure of genuine French pastries and baked delights at The French Loaf. Transcend continents right in Bangalore as each bite transports you to the heart of Paris. From buttery croissants to artful tarts, their offerings are an ode to culinary finesse. Amid an ambience of refined charm, The French Loaf unveils a world where taste meets sophistication, a haven for those who seek bakery perfection.
Iyengar Bakery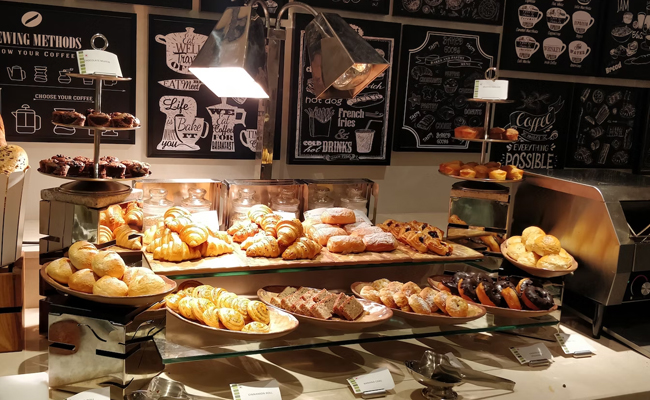 Iyengar Bakery is a treasure trove of cherished memories and irresistible delicacies. The aroma of their just-out-of-the-oven khara buns, dilpasand, and honey cakes is a nostalgia-inducing symphony. Across generations, this best bakery in Bangalore has woven a tapestry of flavours that resonate with every localite's heart. An emblem of heritage and taste, Iyengar Bakery remains an eternal love affair for the city.
Just Bake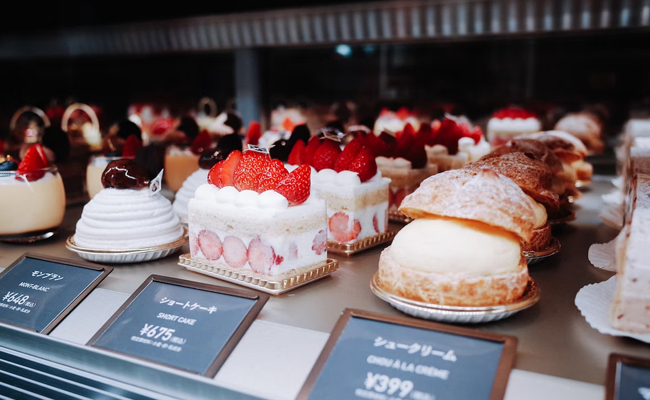 Just Bake stands tall as a beacon of delight among all of the Bangalore's cake shop in Bangalore, crafting moments of joy with their delectable cakes, pastries, and tempting snacks. Their unwavering dedication to excellence, with imaginative designs and an expansive selection, has solidified them as the destination for celebrations. Just Bake bakes emotions into every creation from every milestone to every craving.
Theobroma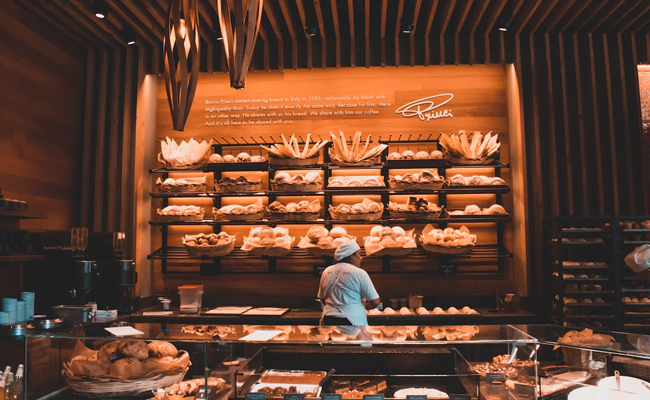 Indulge in the essence of Mumbai right here in Bangalore through Theobroma's enchanting array of baked goods and desserts. With every bite, their brownies, cupcakes, and cheesecakes transport you to a world of sweet joy. Delight your senses and experience the magic of Theobroma's creations that truly capture the heart of two cities in one delicious bite.
Sweet Chariot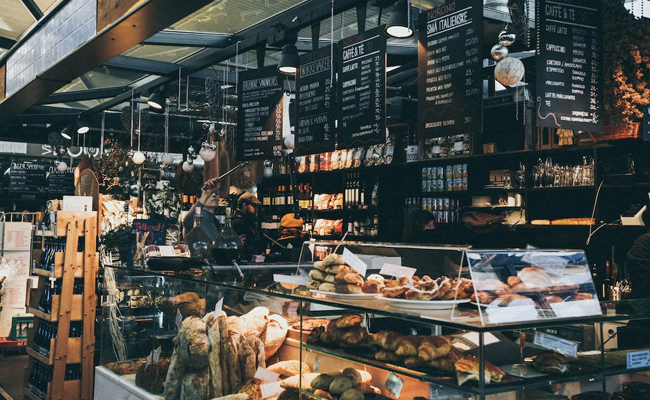 Sweet Chariot has been a cherished destination for Bangaloreans for decades, offering a delightful array of cakes and pastries that never fail to capture hearts. With its timeless classics and captivating flavours, this bakery has woven itself into the fabric of local affections, becoming a true emblem of culinary delight in the city.
Lavonne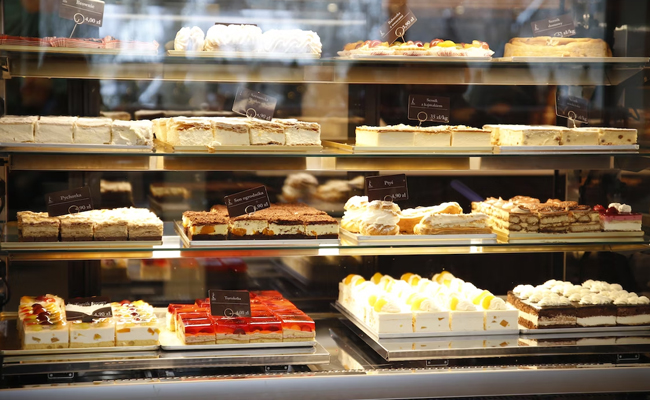 Lavonne is a haven that resonates with those who hold a deep appreciation for the artistry of baking. Infused with a spirit of creativity and meticulous craftsmanship, Lavonne stands as a sanctuary where delectable desserts and cakes transform into exquisite masterpieces. Each creation not only tantalises the taste buds but also enraptured the eyes, celebrating the harmonious blend of flavours and aesthetics.
Berry'd Alive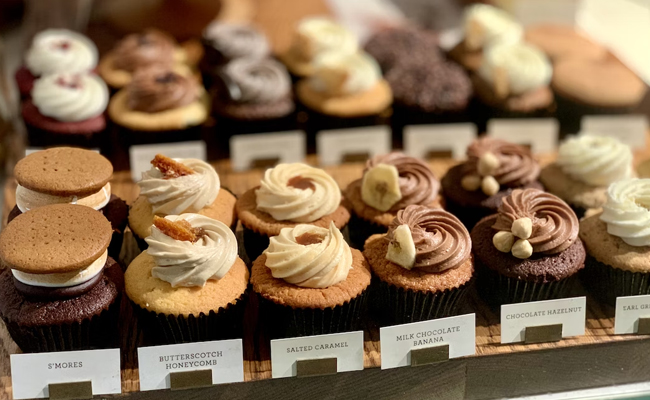 Berry'd Alive stands as a cherished boutique best bakery in Bangalore, weaving its expertise into crafting cakes and desserts that transcend the ordinary. With an unwavering commitment to intricacy, their distinctive blend of flavours creates an unforgettable symphony for the palate. Each encounter with Berry'd Alive is a rendezvous with craftsmanship and innovation, etching unforgettable memories in every moment shared.
Thom's Bakery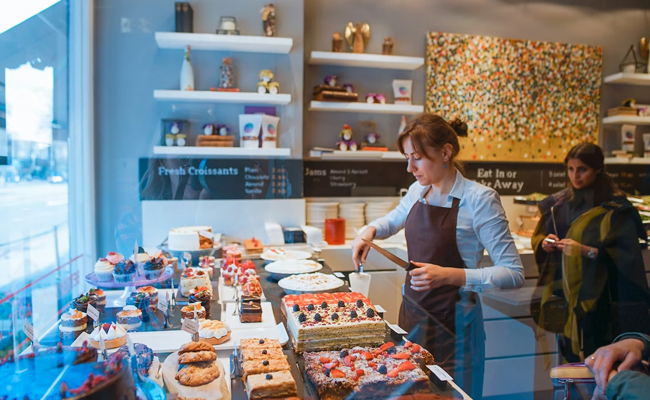 Thom's Bakery, a cherished institution, has been an unwavering source of delight for Bangaloreans through its delightful array of baked wonders. With every slice of hearty bread and every bite of exquisite cake, Thom's resonates with the warm nostalgia of homemade comfort. For years, it has been a place where flavours echo the bonds of community and tradition, enriching lives with every bite.
Whether you're a dessert connoisseur or simply looking to satisfy your sweet cravings, these bakeries in Bangalore offer an exceptional culinary experience. From the ever-popular Iyengar Bakery to the gourmet delights of Lavonne, each bakery brings its own unique charm to the city's vibrant food scene. So, the next time you're in Bangalore, make sure to indulge in the delightful offerings of these top bakeries and remember to explore the convenience of online cake order in Bangalore for a seamless dessert experience.