When it comes to devouring Bakingo's freshly and deliciously baked cake varieties in delectable flavours, no one shies away from licking their fingers. And they should not because Bakingo cakes and desserts taste heavenly. We are not boasting, but our customer reviews do. 
The Bangaloreans are in luck because Bakingo delivers in the city of Bangalore in addition to the Indian cities of Delhi, Gurgaon, Noida, Hyderabad, Ghaziabad, Secunderabad. For the cake relishes of Bangalore, we offer the following cake types. 
Let's take a sweet tour!
Buttercream Cakes: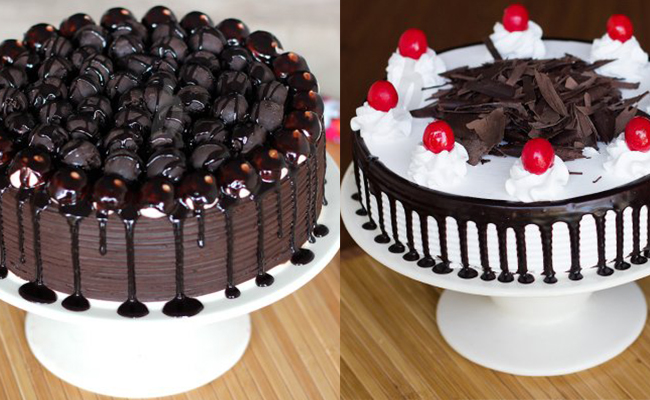 We all have tasted buttercream cakes. But, buttercream cakes at Bakingo promises a different experience and a good one! Firstly Bakingo offers buttercream cakes in varying shapes and flavours. Every flavour you could think of, we have a cake. From the all-time favourite chocolate, vanilla, black forest, butterscotch, fruit, strawberry, blueberry to exotic coffee, red velvet, dark chocolate, paan, to fusion flavours like mango-chocolate, red velvet & coffee, etc., we have it all. Talking about shapes, there are cakes in square, rectangle, round, and heart shapes. Moreover, we have vegan and eggless buttercream cake choices for every tastebud, preference, occasion, and mood.
Jar Cakes: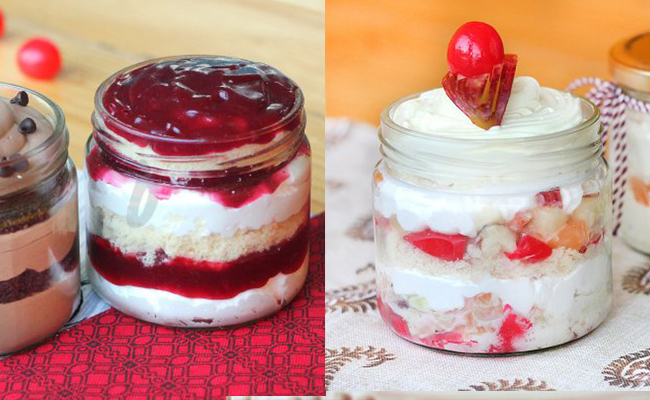 Cake in a jar is mini happiness which is no less than a full cake. The alternate layers of cake and flavourful icing topped with oreo, choco chips, blueberry syrup, or cherries make up Bakingo's jar cakes. Every spoon of our jar cake is bound to provoke sweet cravings drooling for more. From Bakingo, you can shop the mini cakes that by no means tasteless delicious than cakes in savoury flavours.
Cupcakes: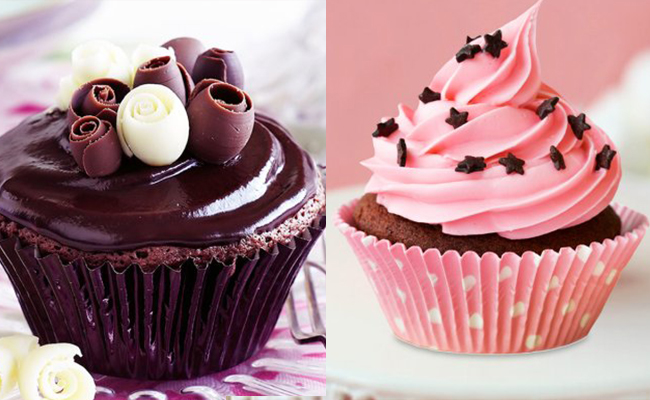 Happiness comes in all shapes and sizes. That's why we have cupcakes. The little cups of cakes swirled with melt-in-mouth frosting is a perfect example that happiness is eating a cake, no matter small or big. Bakingo provides its Bangalore customers with the chance to customise their little cup of joy– cupcakes.
Pastries: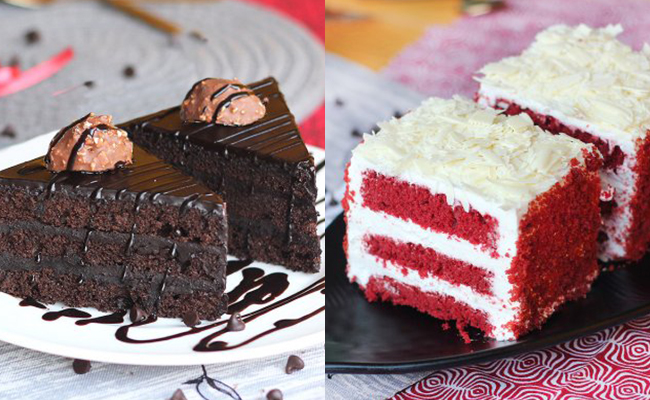 A pastry a day can keep worries at bay. Yes, you read that right. Whenever you are feeling low, or you wish to cheer up someone, you know the treat that would do the trick– Bakingo's pastry. Bakingo's pastry is a culmination of several creamy and spongy layers. With every layer, you unfold a world of taste.
Fondant Cakes: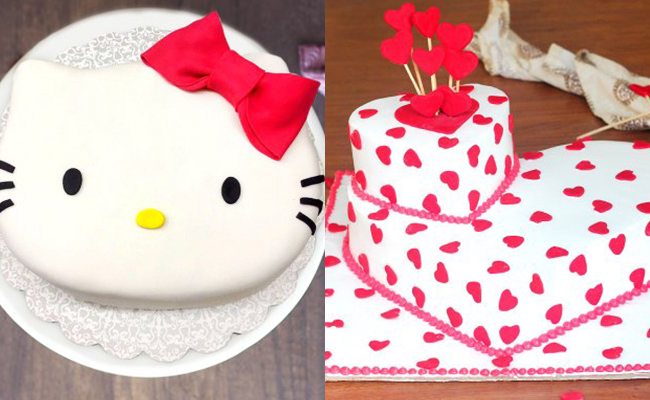 Beauty and taste are the two defining characteristics of Bakingo's fondant cakes. Designed with precision and baked with lusciousness, fondant cakes at Bakingo is an experience to savour.
All the cake varieties in all flavours can be purchased online and can be sent to Bangalore with Bakingo's excellent online cake delivery in Bangalore service. So, Bangaloreans, gear up for some tasty pleasures and surprises