Cakes have always been a highlight of weddings. From the pristine white to personalised; wedding cakes have evolved over the years. Today, bakers and cake artists enjoy creative expression and bake wedding cakes in all possible forms, shapes, sizes, designs, thus meeting the unique demands of the customer. Edible flowers to 3D sculptures to gold leaf, check out these wedding cake trends that are expected to be huge in 2021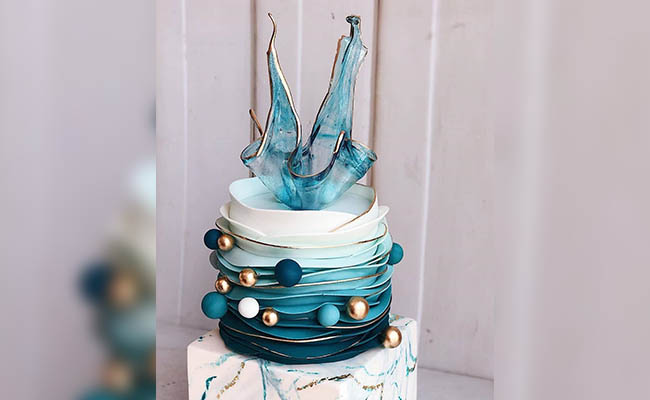 1. Translucent Isomalt Cake: For the oblivion ones, isomalt is a sugar substitute. Isomalt is blended with other sweeteners for a sweet flavour. It is edible and tooth-friendly. Isomalt cake toppers are the 2021 wedding cake trend that we are falling for.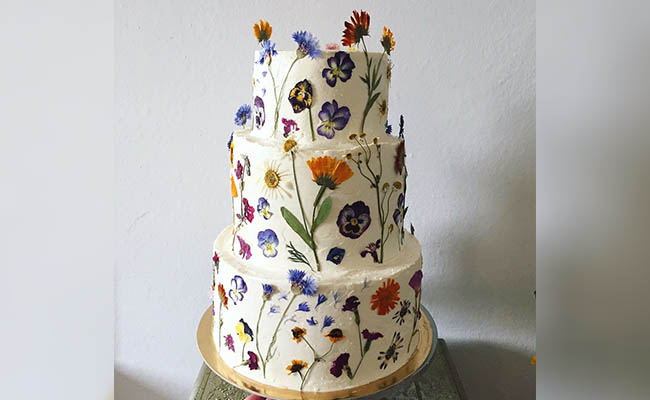 2. Pressed Flowers Cake: The use of real edible flowers for cake decoration has been a trend of 2020. It is going to continue in the year 2021 with slight twists and turns. For this year, using dry flowers or creating a pressed flower look seems to be in vogue. For garden theme or flower theme weddings, you can order cake online and embrace the trend.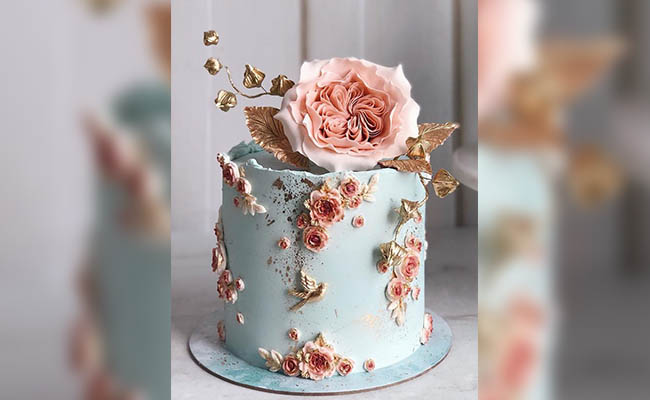 3. 3D Cake: 3D cakes are the epitome of exquisite creations and detailing. The cake has several decadent cake layers with an additional 3D artwork that is contemporary, chic, and visually appealing.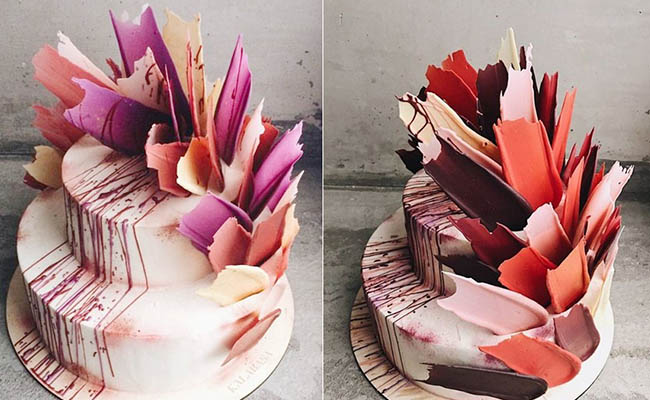 4. Brushstroke Cake: Russian cake designer Kalabasa has to be credited for this ingenious cake design. These modern chocolate decorations are known as brushstrokes or feathers. Multiple brushstrokes in pastel or muted hues are added on the wedding cake for the drama. On birthday or anniversary cake, brushstrokes in bright colours are added.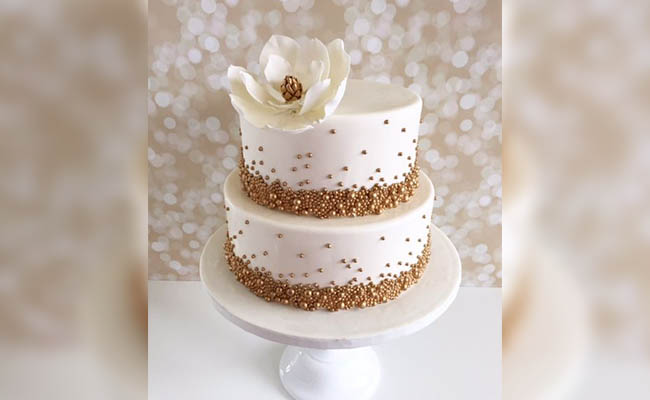 5. Pearls and Glitters Cake: If you want your wedding cake to look straight out of a royal fairyland or the one that is symbolic of opulence, go with the trend of adding pearls. Add sugar pearls or the ones in the shade of gold and rose-gold. Edible glitters are added for glam touch up.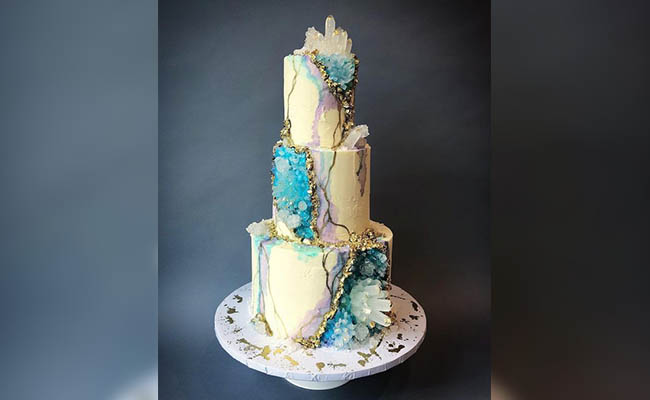 6. Unique Geode Cake: Geode wedding cakes are common. Edible crystals from rock candy or isomalt are used to mimic the natural geode formations. Unique geode cake incorporates other fascinating elements, designs, and layers; hence the name.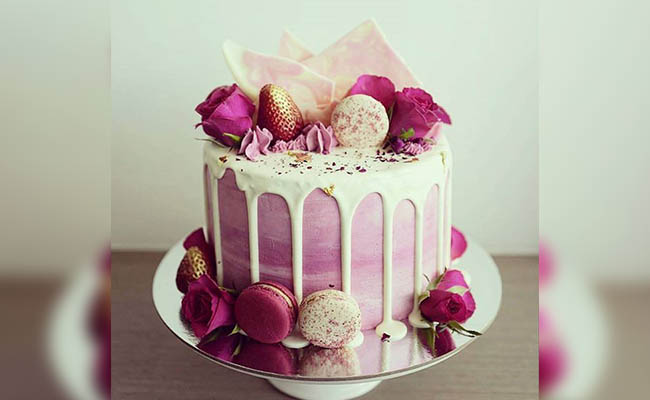 7. Dripping Cake with Macarons: Oh! Dripping cakes made more appealing to the senses by adding macarons as cake toppers. Edible flowers along with macarons, buttercream dollops are also integrated for this design.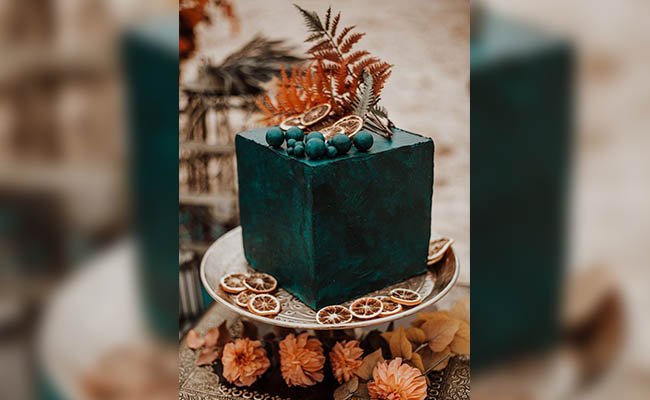 8. Square Tier Cake: Geometric cake shaped cakes are rising in trend and gaining popularity, especially the square shape. It is usually a single-tier cake ideal for minimalistic weddings or small gatherings.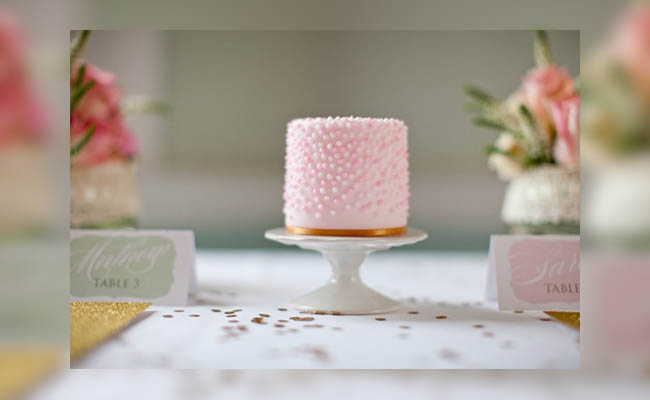 9. Mini Wedding Cake: You want a wedding cake, but are not captivated with those elaborate or tiered cakes? A mini wedding cake is your perfect choice to go with if that's the case with you.