A festive season is any foodie's paradise. And one of the most awaited festivals of the year is here bringing in plethora of mouth watering Diwali sweets and delicacies to savour. From snacks to sweets, Diwali is all about hogging on some of the most mouth-watering treats of all times.
But there are certain festive sweets without which the occasion is incomplete. If you are confused what to indulge in, here we present 10 such delicious Diwali special delicacies that must definitely fall in your checklist:
1. Kesar Peda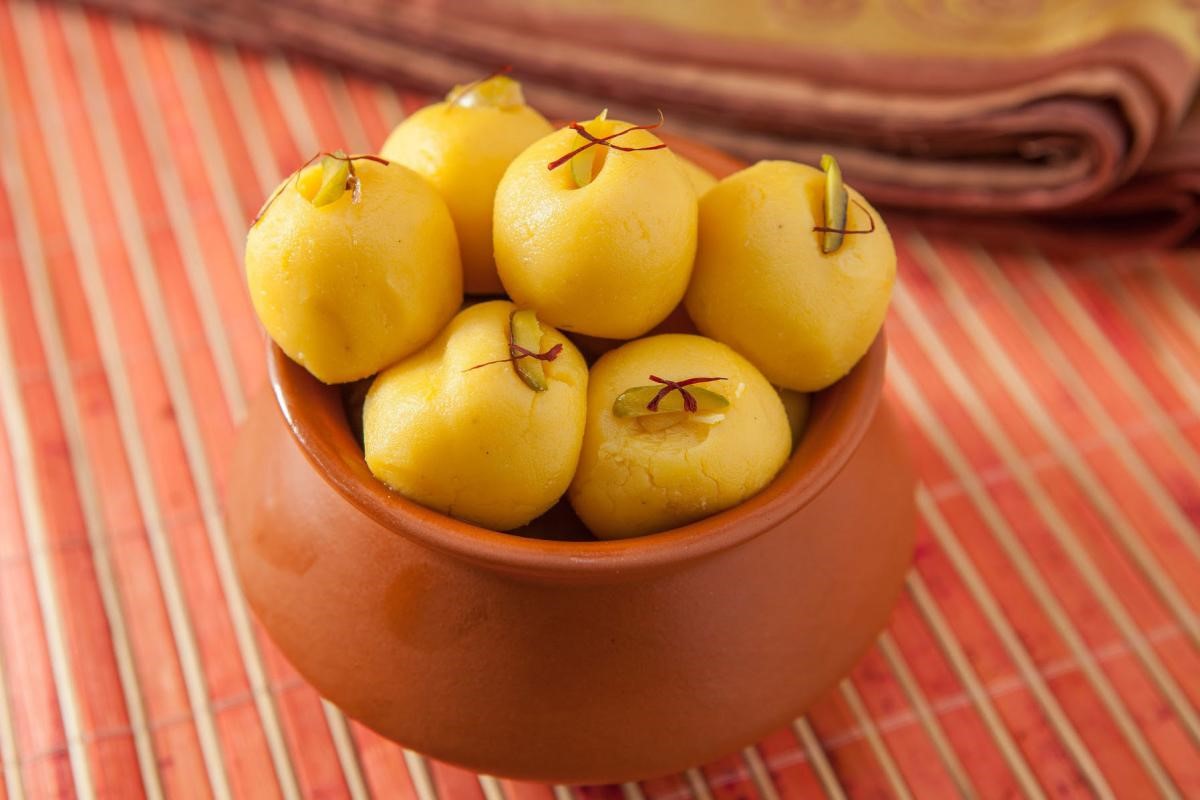 Kesar Peda are popular and special Diwali sweets that are made from ghee and condensed milk. Although, it is quite time consuming to be prepred, the results are something you would definitely not keep your hands from.
2. Gathiya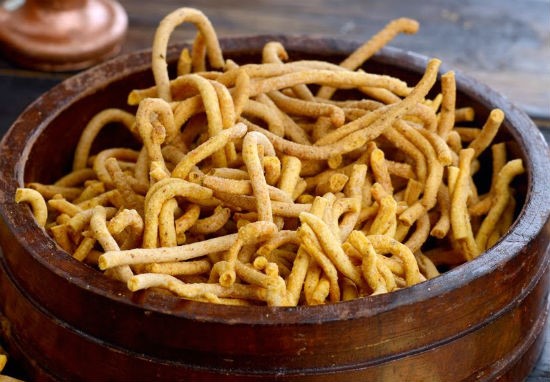 This is a Gujarati Diwali snack which is famous and widely sold all across the country. This is a thicker form of sev and can be found in many flavours like masala gathiya, plain gathiya, pudina gathiya etc.
3. Rasmalai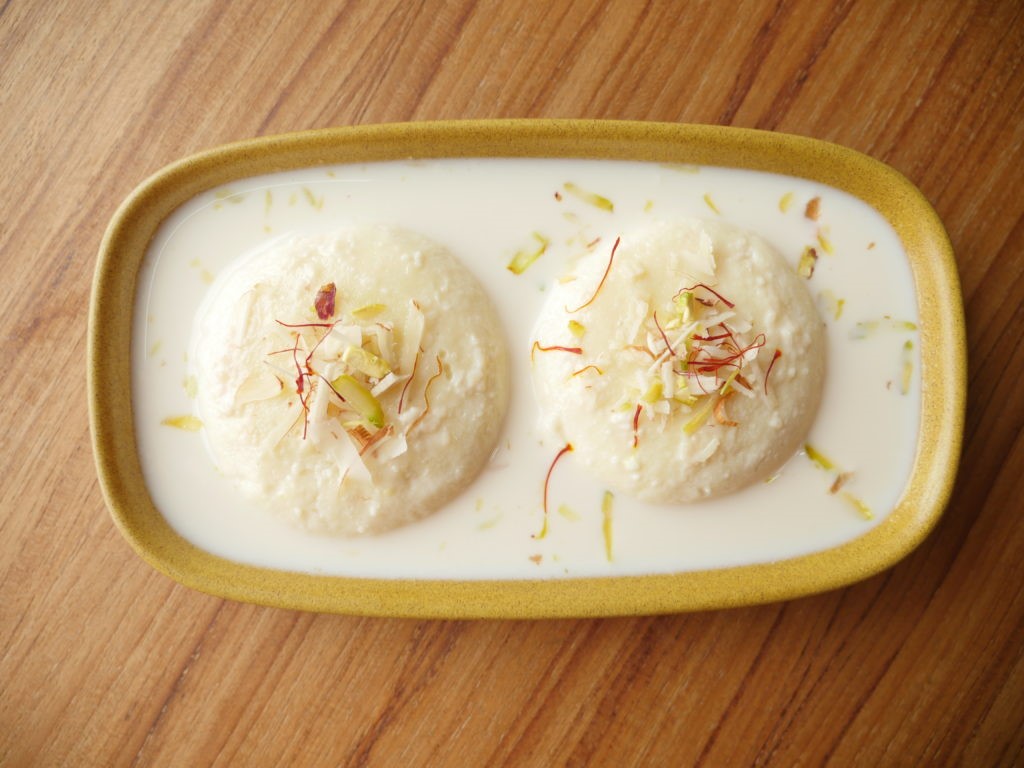 Cheese dumplings soaked in cardamom infused milk syrup! Yes, it tastes as good as it sounds. Rasmalai has originated from West Bengal but is widely savoured everywhere in India. They are not just Diwali sweets but perfect for any festive season.
4. Mathri
There's no Diwali snack as famous as this. Make your Diwali evenings special with crispy mathri which can be served with an array of chutneys and sauces for dipping.
 5. Barfi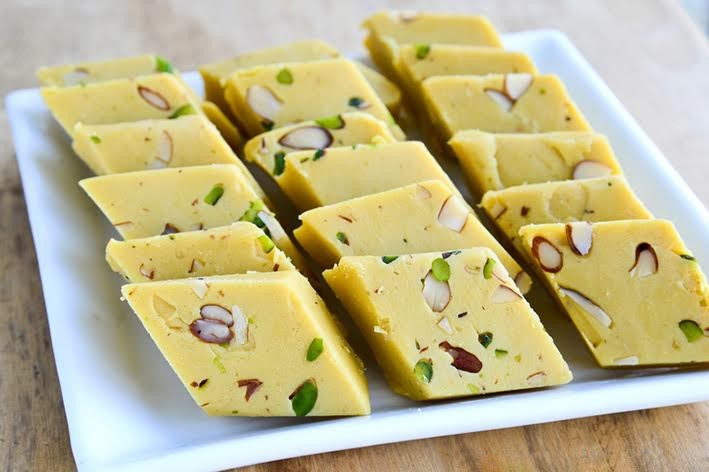 Barfis are the most loved Indian sweets that come in shapes ranging from diamond to square to circle. Made from condensed milk and sugar, they have other ingredients like coconut, almond, pistachios, edible silver leaf etc to make it sumptuous.
6. Sandesh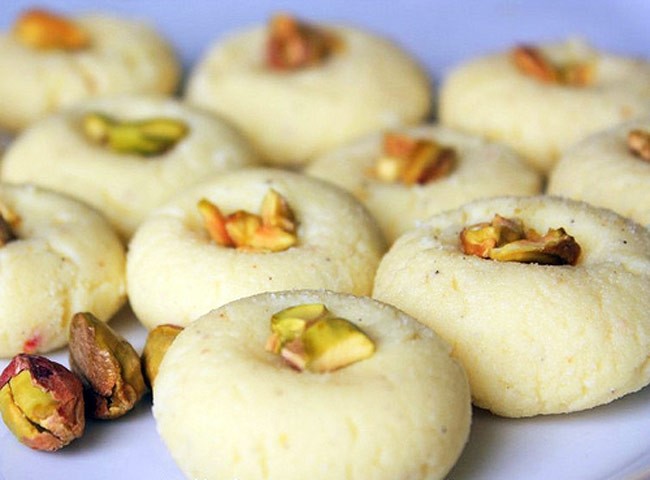 This melt-in-the-mouth Indian sweet is another traditional Diwali delicacy that is decorated with saffron strands, almonds and pistachios. The unique flavour of nuts and saffron make Sandesh a must try dessert.
7. Gulab Jamun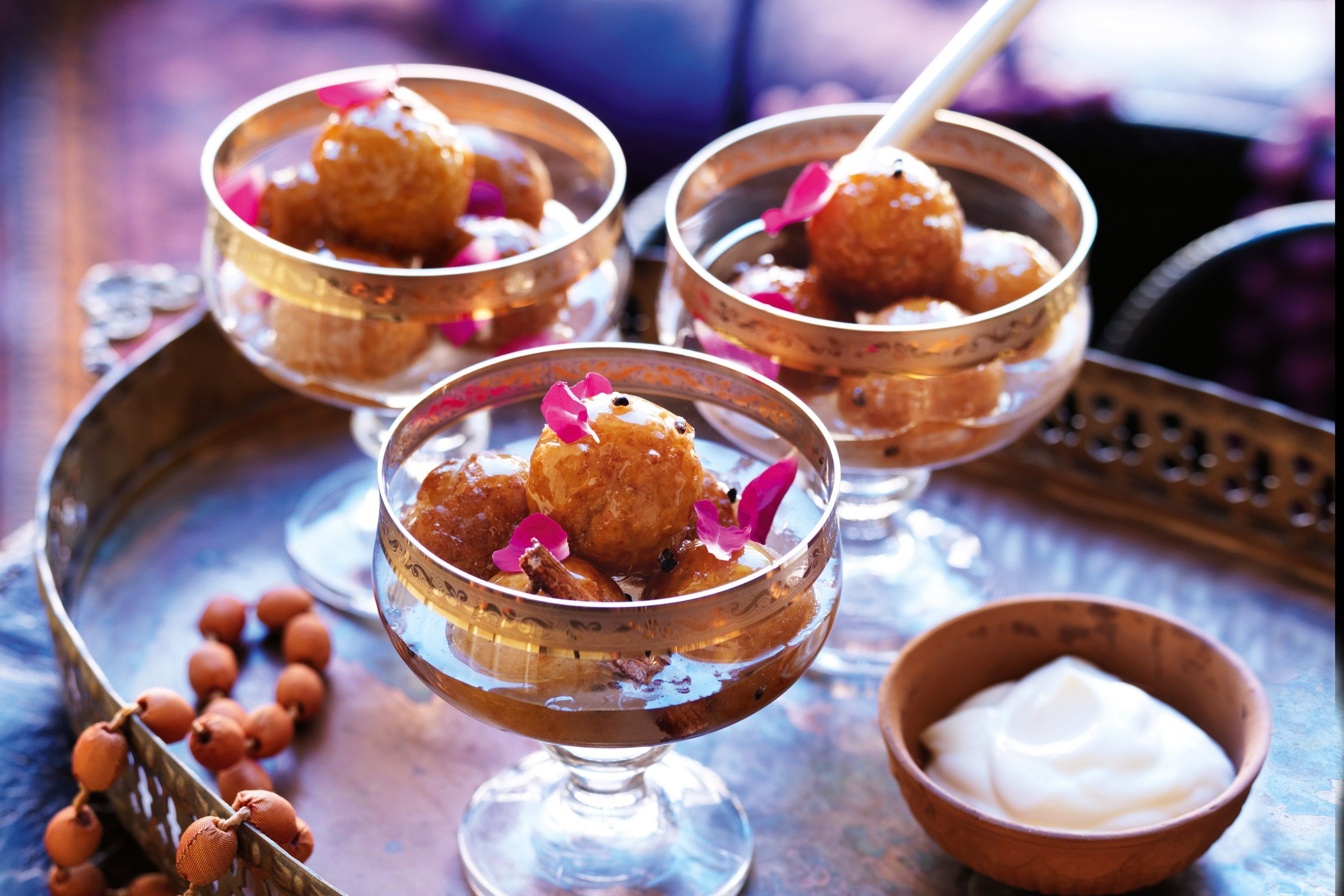 Would anyone ever say No to Gulab Jamuns? Gulab jaumns are an all-season hit Indian sweets. Deep fried dumplings soaked in sugar syrup, this Indian dessert is enough to satisfy all your sweet tooth cravings of the festive season.
Also Read: 15 Most Drool-Worthy Desserts In The World To Give You An Instant Craving
8. Chakli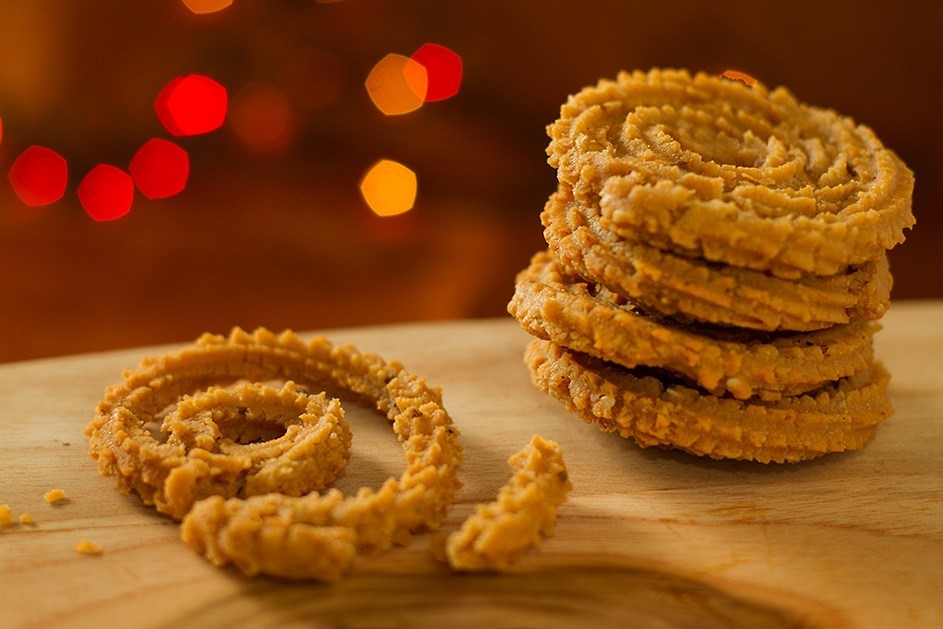 Light and crispy, Chakli aren't special to any one festive season but it is the Diwali special Indian snack that everyone definitely savours during the festival. They are deep fried and spicy made of wheat, rice, gram and lentils.
9. Kheer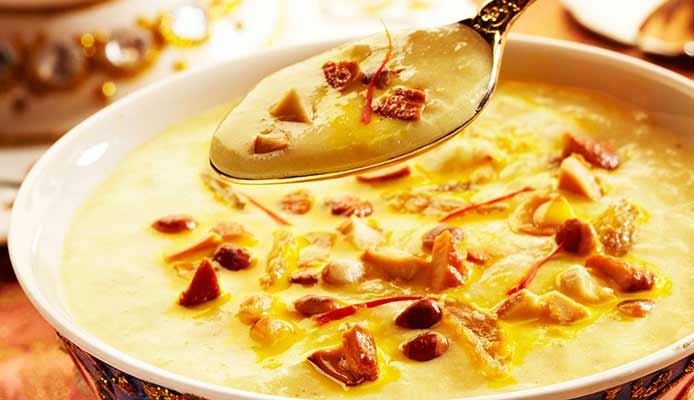 Also known as payasam, gil-e-firdaus or fereni, this Indian rice pudding is one of the most loved Diwali dessert that is as sumptuous as festive. It is often enhanced with cashews and pistachios for festive occasions.