June is approaching, which means Father's Day is also coming rapidly. Many of us have started asking questions like what to do on Father's Day? Or what kind of cake should they get to surprise their dad? Our fathers are the real heroes in our lives as they never let their kids struggle in front of them. Fathers are known for their rigid and strict expressions, but deep down, we know how much they love their children and never want them to suffer for a second.
Around the world, people celebrate Father's Day to recognise fathers' achievements, struggles, adventures, sacrifices, love, and affection. Thanks to one Sonora Dodd because if it was not for her, we might not be celebrating this much needed day. Not only our biological dads but grandfathers, maternal and paternal uncles, teachers etc., are equally deserving of the grand celebration and thoughtful gifts from our ends.
To appreciate your dad's actions, make him feel overjoyed, and let him know how much he means to you, celebrate this Father's Day with full vigour. When this write-up ends, you will have a perfect happy Father's Day Cakes design ready for your super dad. Father's Day will come on 19th June this year, and to celebrate it, we have come up with amazing hand-picked Father's Day 2022 cake designs.
Keep reading to find an unbelievably stunning cake design for father to surprise him on this special day.
Tuxedo Cake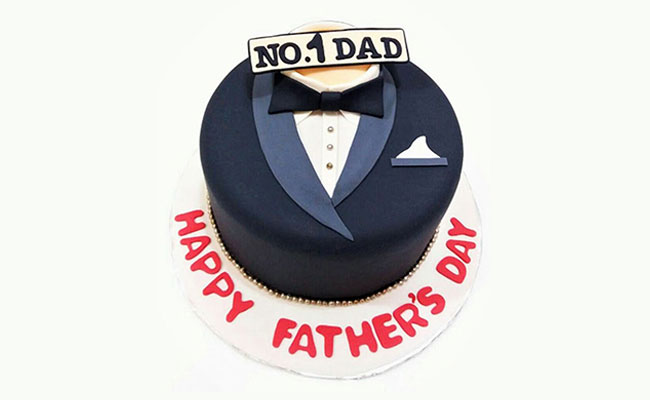 Does your dad like to wear stylish suits on a regular basis? If yes, this Father's Day special cake design is for your dapper dad. Let your dad know how much of a fashion icon he looks in those dashing suits and tuxedos via this deliciously looking Tuxedo cake. This cake will surely bring a smile to your dad's face, and he will go gaga over it. You can also add your true feelings for him, like no. 1 dad, best dad, dashing daddy etc.
Photolicious Cake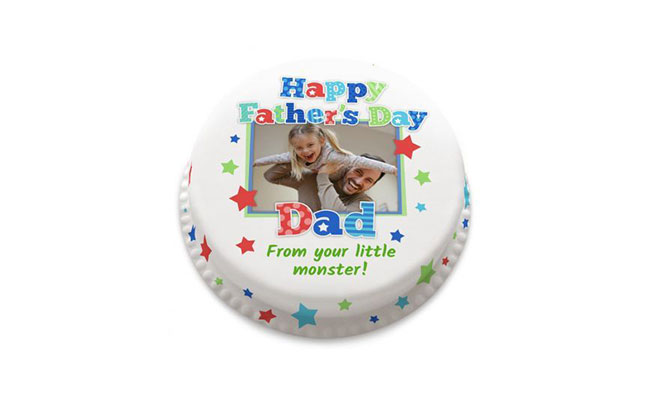 A photo printed on a cake is an evergreen trend. You can never go wrong with ordering a delicious, your father's favourite flavoured photo cake to celebrate Father's Day. Select the best photo of your dad with the family and print it on the cake and customise it with a heartfelt wish for him. Your dad will have a fantastic time cutting the cherishing cake with the family. It will remind him of his most remarkable memory with you and make him smile.
Moustache Cake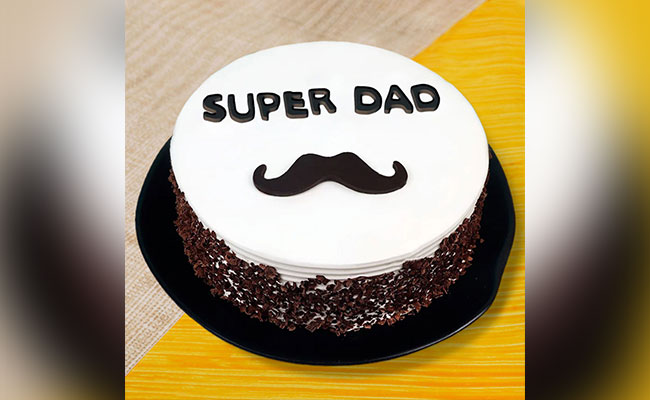 Appreciate your dad's love for beard and moustache, and get him a customised cake with a fondant moustache on top. You can also have this cake in pinata cake form. Compliment your dad's decision to grow the moustache with a classy moustache design cake. You can have your wishes for your fathers written on the cake like best dad, super dad, super cool dad, classy dad etc.
Tools Cake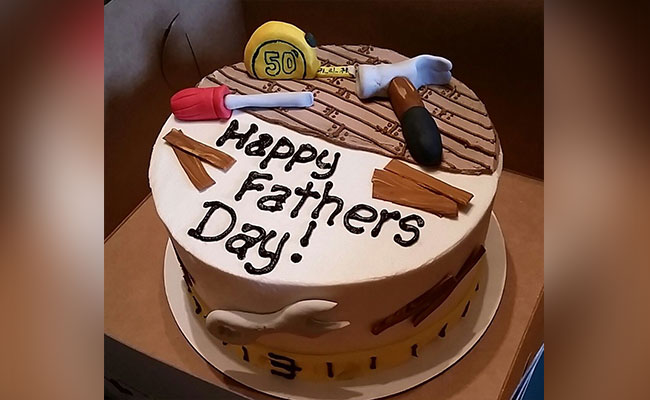 For the all-rounder dads out there, this Father's Day cake design is everything you need to appreciate your dad's work around the house. Fathers do not like to hire outside help for some basic plumbing, electrician and other household work; they take the tools in their hands and do all the work themselves. To appreciate this handy and helping nature of dads, get this fondant tools cake for your dad this Father's Day and make him and everybody around laugh.
Barbeque Food Cake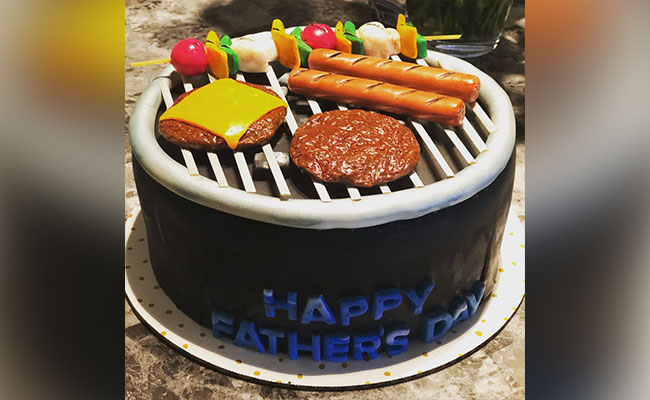 For the love of barbeque and to give an idea of organising a backyard barbeque evening, get this customised barbeque food theme cake for your dad this Father's Day. This cake will portray your dad's love for food, his barbeque skills and most importantly, the inception of barbeque evening with family and friends. Get this fondant barbeque theme cake or customise it with any other food option of your dad's choice.
Beer Cake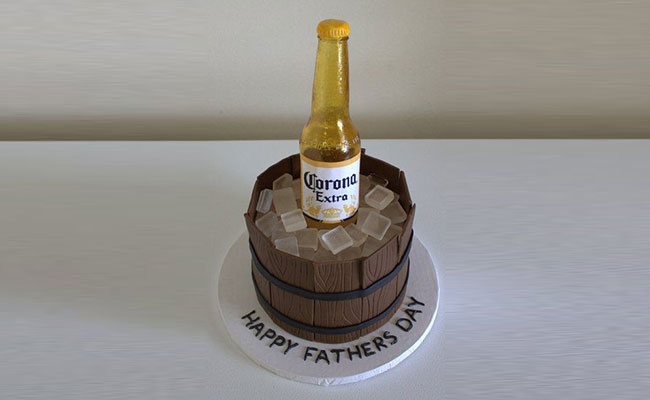 If your dad loves occasional drinks with his peers, this cake idea is best suited. Get your dad a personalised beer cake on Father's Day to portray your love towards him. Instead of Corona beer, you can have other alcohol brands theme cake, such as Jack Daniel's, Old Monk, Johnny Walker, Bacardi etc., surprise your dad with a customised cake of his favourite beer, rum, or whiskey to make him smile.
Super Dad Cake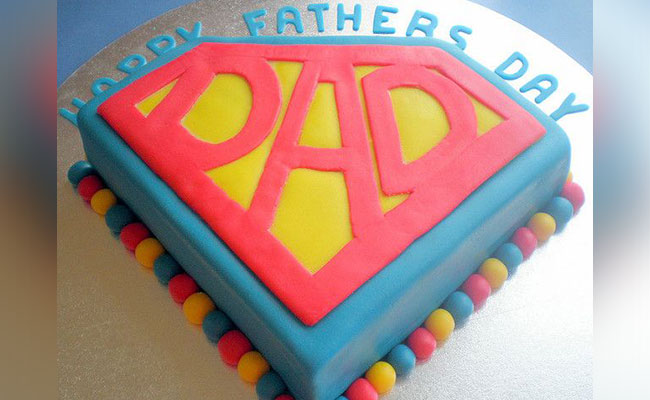 For that superhero dad of yours, get him a cake that best portrays your feelings for him. For every kid, their father is the top hero for them. Let your dad know how much you love him with this customised superhero theme super dad cake this Father's Day. Let your role model know how much he means to you.
Choose any of these Father's Day special cakes in any flavour for your dad and celebrate the day at its best. You can have online cake delivery to your doorstep. Cherish the day and capture the moments for eternity with these enticing cakes. Happy Father's Day to your dad from us!