A happy woman is not a myth, believe us. Happiness for a woman can lie in a dress with pockets; in a corner window seat during a bus ride; in a plate full of garma-garam chole-bhature with some green chutney, onion rings, and some carrot pickle; in a plate full of freshly baked cake. Yes, these little things make a woman happy-puppy.
Women tend to be moody, and that is certainly because their body goes through lots of ups and downs. They menstruate for five days, they go through cramps for a week, they bear a sack size baby for nine months, then they deliver the baby with a pain equal to breaking 100 bones at a time. And after all these 'Life Surviving Kit for a Woman', they can maintain themselves pretty well, can run a family with ease, and smile wide.
Celebrate all this and a lot more than a woman goes through this Women's Day. To help you with the best, we have a few International Women's Day cake ideas, mentioned below.
Ode to Women-

Even the hardest-to-please woman would love this cake. This themed 

Women's Day cake

is surely going to make that curve on your woman's face a little wider. This cake is designed with a silhouette of a woman's face. Get it customised in her favourite flavour and tada…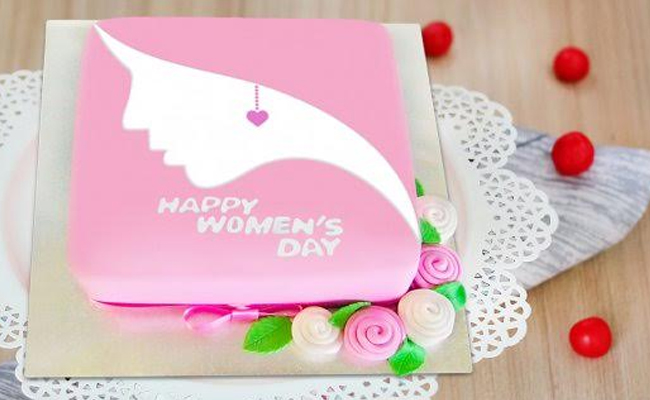 Sneak in her Soul-

Another one of aperitive sweet delight is this snickers cake. Draped all in the colour of alluring and tempting dark brown chocolate, this cake is not just appetising, in fact, soul-wrenching. Give this brown beauty a try, and we promise, you will not regret it.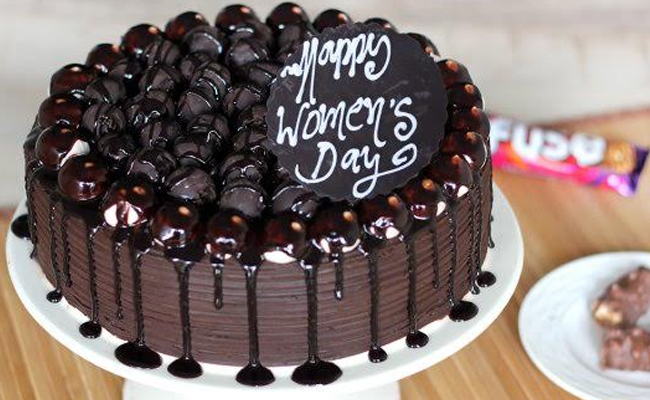 Girl Power Cake-

She is rich; she is soothing; she is indulging; she is a Woman. Treat her over this cake, not less comparative then her! All the sweetness from the world has come together to make this cake delicious. Upon that, the cake decorated simply and effectively.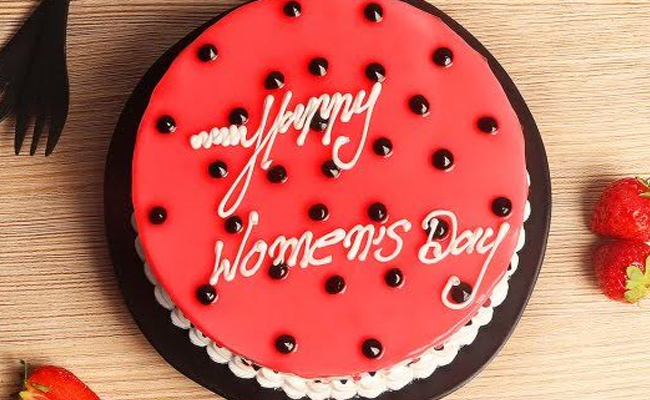 Women Magic Cake-

This Women's Day, treat your lady with a cake that matches her skin tone, i.e., all blush and pink. Come over the racial discrimination that she might have faced from her childhood, and make her feel a little more overwhelmed. This cake is something that is surely going to make the celebrations extra special.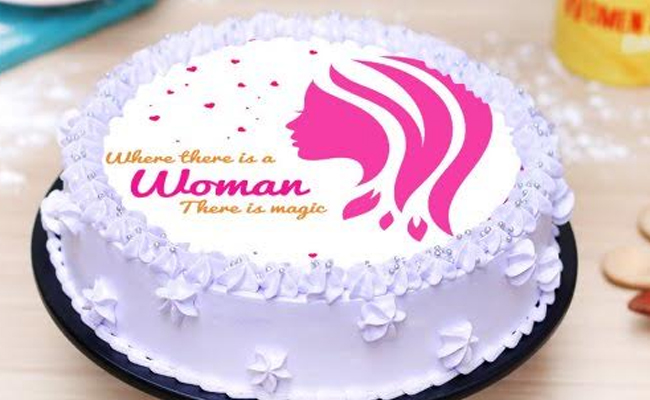 Wholesome Womanhood-

Treat the women in your life with a lusciously tasty cake that is as pretty it looks as she is, and make her feel overwhelmed about her presence around you, this Women's Day. Tossed with KitKat bar, white chocolate chips, and filled with the crunchiness of Kitkat, this cake is perfect for the occasion.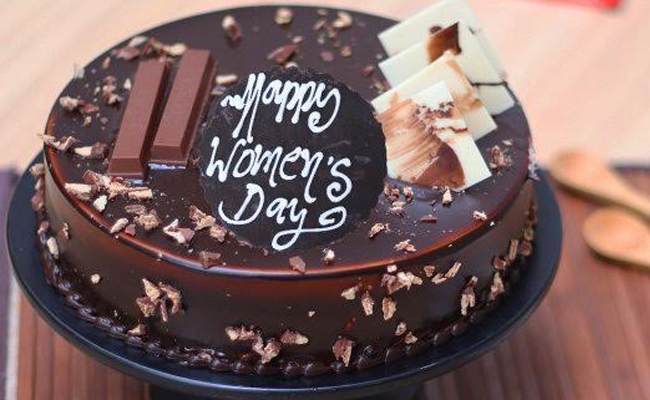 Womanlicious Delicacy-

Take your lady out this Women's Day and swirl with her on the beat of her favourite song, to jazz up the mood. Chocolate is luxury, and the woman you are surrounded with is no less than a queen. Choose this chocolatey and crunchy cake for the celebration of the occasion of Women's Day. Celebrate the She in your life with sweet delicacies.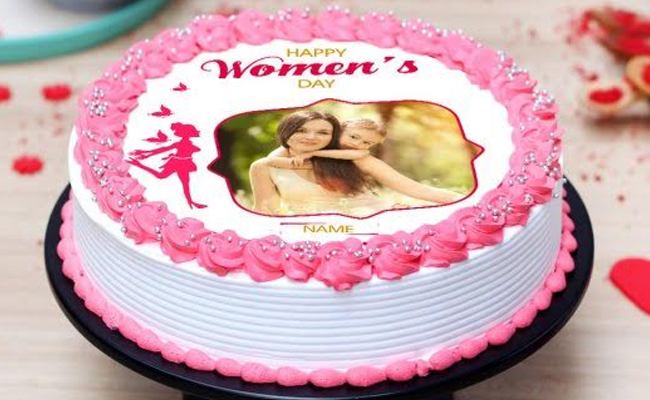 You are Onederful-

Celebrate this Women's Day over this cake of a colour combination that is both enticing and calming at the same time. This photo cake is pretty to the eyes and satisfying to the soul. And the best part about this photo cake is that you can customise it in any flavour of your choice. This will make up for a

perfect

Women's Day cake.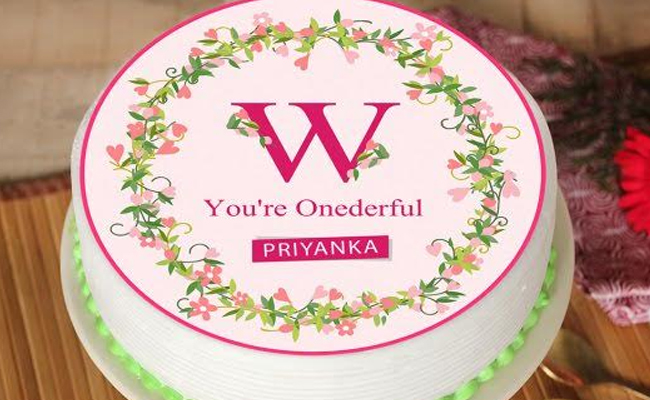 So, try these suggestions by us and check our list of delicious Women's Day cake ideas only at Bakingo.com.