The recipe of love consists of a teaspoon of ingredients, a tablespoon of love accompanied by continuous stirring at the right temperature. When done right, the ultimate dish desiccated with love will first strike him with an OMG moment and then melt his heart. One of the fun things to bake with your boyfriend is both of you bond together and in return, you don't have the need to go out when the date is here with all the ravishing desserts right at your apartment. And to cater to your heart needs, here are few ways to indulge in love together and follow the recipe of love step-by-step.
1. Death By Chocolate Cookies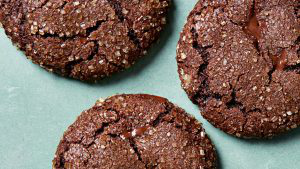 Hibernate with your guy on a winter day and make his heart happy with heavenly bites of cookies. When the temperature is already dropping down both outside and inside, this best dessert for two is perfect to make things more steamy and delicious.
2. Chocolate Fudge Brownies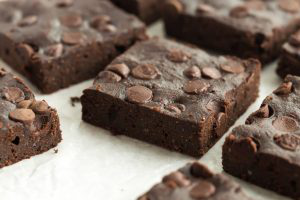 A quick easy dessert for two, whip up some nice batter and call him over for a sweet escape. A teaspoon of love is never enough to stir things up, add a pan full of it until smooth. And a life-saving tip, make sure you share with him because let's face it you crave for these too.
3. Strawberry Shortcake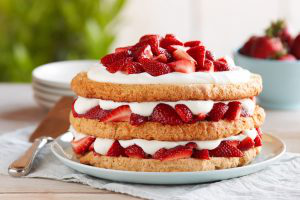 Want to remind him of the summer love springing with succulent strawberries between the creamy dreamy layers of nurturing love. Toss him in your love with romantic desserts with strawberries and add a zest of fun with this classic strawberry shortcake. Baking for a guy you like is like reaching for heart via his stomach. So, delve him into heavenly bites of frosty indulgence.
4. Nutella Choco-chip Pizza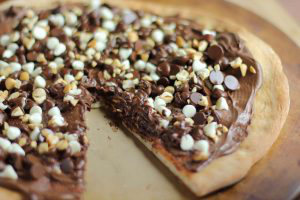 It's the only crust you will trust and the only triangle you will ever bake in your relationship. One of the fun desserts to make with your boyfriend, roll out the dough and spread romance as thick as Nutella. A gastronomic delight, set his heart racing when you serve him slices he has been 'kneading' since long.
5. Dark Chocolate Truffles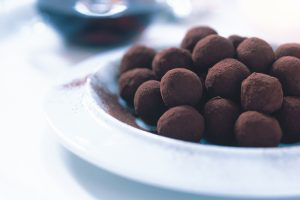 Ladle out a batch that would simply remind him of Ed Sheeran 'The Shape Of You' and convey your handmade love which was perfectly refrigerated for somebody like him. One of the mouth-watering romantic desserts for him, drizzle each with confectioner sugar or chocolate shavings and make your date more happening.
6. Oreo Cake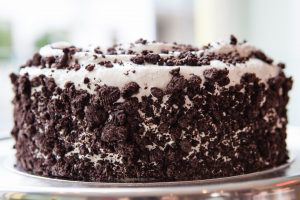 When you have a boyfriend who is just like Oreo, chocolatey from the outside and irresistibly creamy from the inside, why not bake him slices of pure decadence whisked with unconditional love? Out of all the sweet recipes, this oreo cake is sure to glaze his smile from ear to ear.
Also Read: 11 Aphrodisiac Food To Get You Into The Romantic Mood
7. Chocolate Chip Nutella Sandwich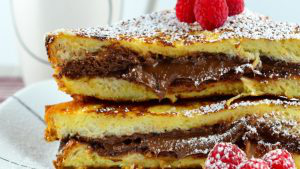 When life gives you bread, you roll Nutella-style. Fill your date night with best of ingredients and plate-up some drooling sandwich together. It is one of the easy dessert recipes that can club both of you in the nutty layers of stuffed chocolate love. Toast to your love accompanied by an Oreo milkshake.
No matter if it's a winter season, summer or spring, it's always a season to devour desserts. Give a moment and follow these ideas to bake the best dessert recipe of love ever. Add spoonful fun with tempting bites of super-fun with your partner in crime and make the most of the time.