Let's all unabashedly accept the fact that a good, creamy cake is all that our heart desires. Spongy, dense cake layers draped in moist frosting and topped with juicy berries, crunchy nuts, and chocolates are a delight to behold, sense, and savour. The cream frosting, Oh gosh! It makes you drool while the influx of toppings gives your cake a beautiful speckled appeal.
Here we have for you easy, beautiful, and tempting cake decoration ideas at home without cream. So, keep reading.
1. Icing Sugar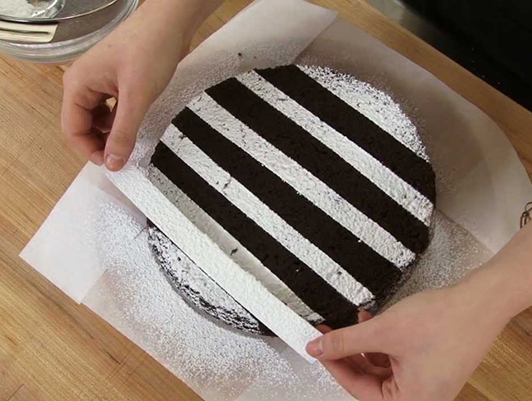 If you wish to have a heavenly enticing cake without putting in much of your efforts, then decorate your cake with icing sugar. It is one of the finest ways for cake decoration without cream dollops. Either dust it freely on your cake or cut the paper into shapes and dust it over. To answer how to decorate a cake with icing sugar; you can make icing sugar paste by mixing water and flavoured extracts, perfect for cupcakes.
2. Frosting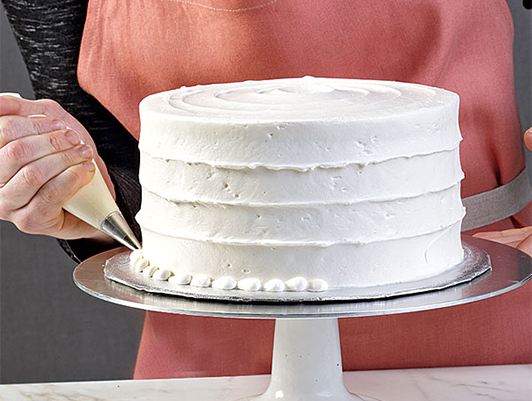 Have you ever order cake online only because of the velvety frosting. Well, many heads will nod in agreement to this because it is hard to resist. Cake without icing or frosting seems pretty much incomplete. As soon as you bite a piece of cake, the moist frosting melts in your mouth, and soon you get transported into a heavenly world. By learning to make the cream frosting, you are in for a delicious treat every second day. Buttercream frosting, cream cheese frostings, ganache frosting, whipped cream frosting are popular frostings and can be used in a variety of ways, from piped swirls to smooth palette finish to floral designs, and so much more.
3. Fondant Designs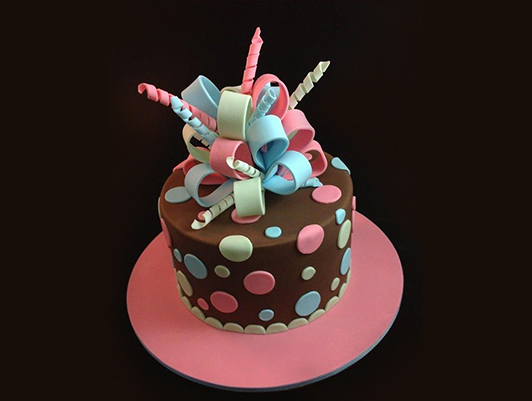 While wondering what would make the best possible answer to how to decorate cake at home without cream, we came across fondant. Those elaborated fondant cakes are an absolute show-stopper in any celebration. Ranging from poured fondant to roll on fondant, fondant cakes allure eyes as well as tastebuds of people. With little patience and practice, you can master the art of making fondant shapes to pop your cake.
4. Chocolates and Candies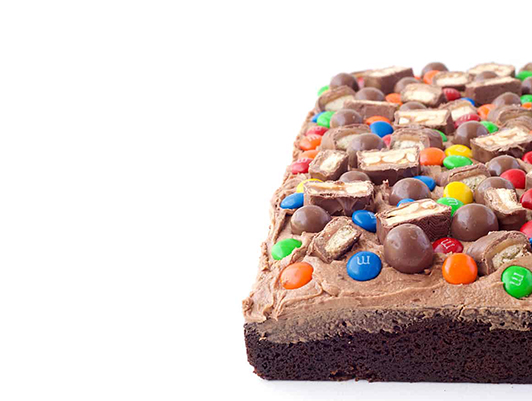 Are you looking for kid's friendly cake decorating ideas for your kid's birthday? but don't know how to decorate a cake without tools. Trust chocolates and candies. Whether you pile them between the layers, cover the whole cake with them, sprinkle them on top or use them to make initials of their names, kids are in forever love with cakes decorated with chocolates, candies, and sweets. It makes a fantastic birthday cake without frostingto pamper children over.
5. Coconut Enveloping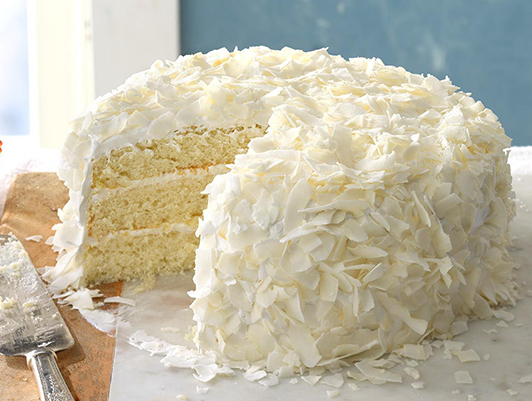 There can be no better feeling than a savouring cake without thinking about the calories and more. If you wish to treasure such a feeling, then here's your dose of healthy cake accessorizing. Make use of coconut because it is healthier than its counterparts and looks just as effective. Also, coconut is light and can be easily added to flavours like vanilla, chocolate, lemon. You can use coconut shavings over light frosting to garnish your cakes. It is one of the easiest and elegant cake topping ideas.
6. Fruit Toppings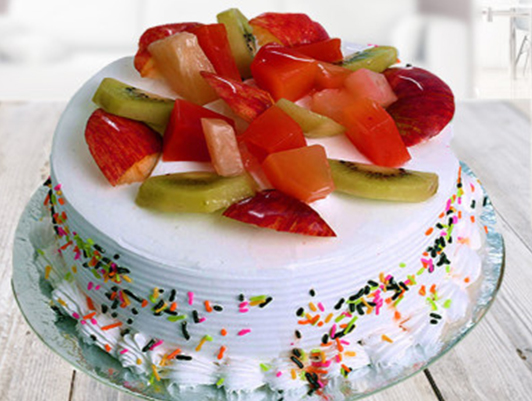 In summers, nothing can compete with fruits and berries. Nature's candy deserves a pedestal. So, top the mouthwatering cakes with fresh fruits and berries. You can also add slices of fruits between layers of cake to give your cake a refreshing taste. In winters, you can go with dry fruits. When using fresh fruits for decorating, add it to the cake before presenting it. To be honest cake decoration without cream like this one is sure to increase the nutrition factor and somewhat decrease the calorie intake.
7. Crunchy Nuts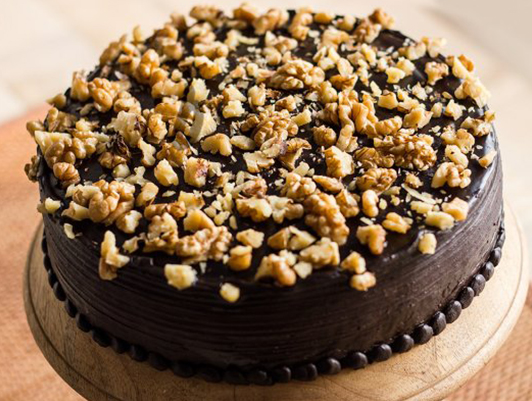 In winters, there is something so comforting about the toasted nuts and walnuts. Treat yourself and your loved ones with a cake version of nutty deliciousness in fall. Sprinkle walnuts or nuts at the top, bottom or both and your cake will look and taste marvellous. If you are baking chocolate cake, walnuts are a good match.
8. Real Flowers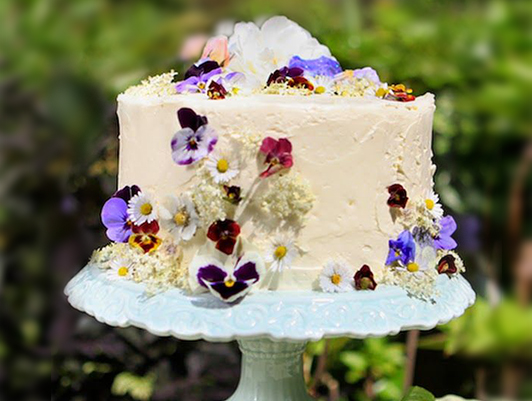 Colorful blooms make everyone happy. And, when cake and flowers come together, magic happens. Garnish your cake with petals and leaves of real flowers(edible). From rose petals to lavender, give your cake a floral feel. Flowers can make your cake look more pretty and appetizing. Sometimes, cake decoration without icing seems pretty nice, all you have to do is experiment with your creativity and you are sure to replace the monotony, like a pro.
9. Sprinkles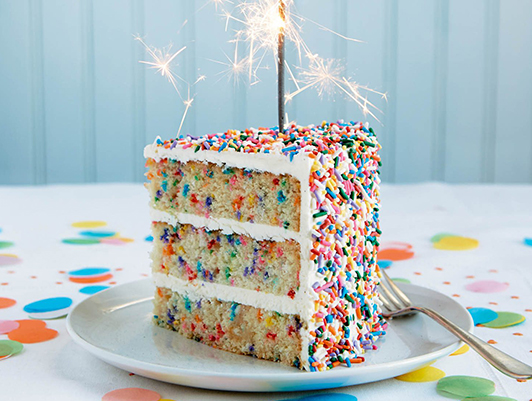 Whenever you run out of time, sprinkle your cake with colourful sugar sprinkles, and you are good to go. You can use templates in varying patterns and shapes to make designs with sprinkles, or you have the option to wrap the entire cake in sprinkles, in this way any imperfections in the frosting gets concealed. A pretty cake is ready with just little efforts!
10. Caramel Coating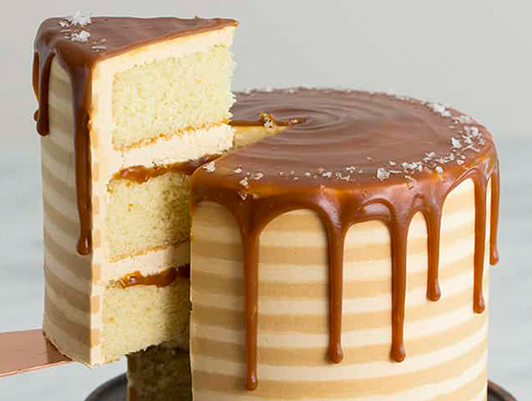 Bake a perfectly smooth cake and drizzle it with caramel sauce, not only it looks enticing but it tastes finger-licking awesome. You can also use caramel cream frosting for layering your cake.
11. Flying Balloons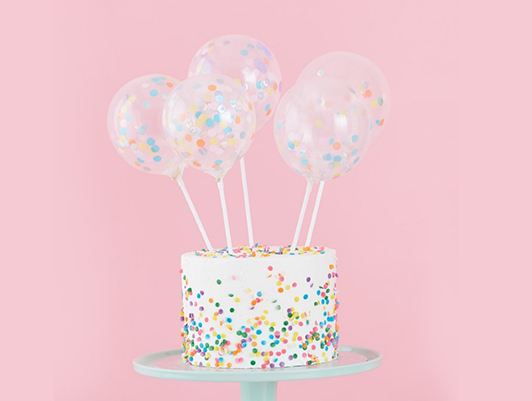 Balloon cakes are a rage these days. Give your party a touch of colourful cheer and your cake a bit of whimsy with balloon lollipops and cute balloon cake toppers. Be creative and experiment with the mini foiled number and letter balloons. The cake in the picture is a sheer example of easy homemade cake decorations.
12. Hand-Painted Cakes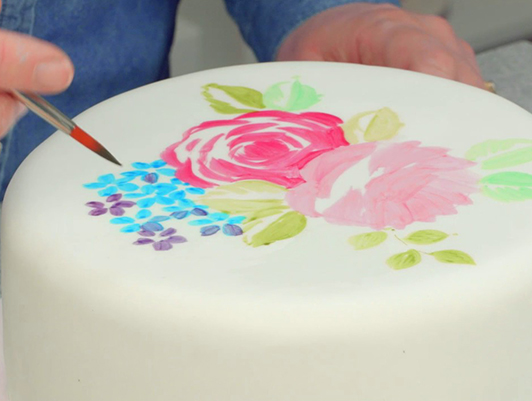 Now that you know how to decorate a cake without tools, when are you starting to experiment with your cake decorating skills?