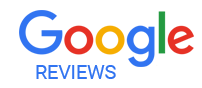 Know What End User Says About Bakingo
prince vinaik
Posted On:

29/Mar/2017
Time for another stellar review of cakes. Professional staff. Amazingly moist and delicious cakes. Outstanding decorations. I am more than thrilled to recommend Patty's to all my friends and family. We used cake for our family functions and I'm so happy we did!
Suman Patra
Posted On:

2/Mar/2017
Really nice chocolate truffle. Got it delivered on time. Kudos bakingo!
NIKHIL MAHAJAN
Posted On:

3/Mar/2017
whole experience of ordering , delivering and quality of cake was awesome. i got what i saw in pics . i appreciate the support amd prompt response given to me and considering my last minute cake change request. Thumbs up to Bakingo Gurgaon Team. keep up the Good work.
Sourav Das
Posted On:

7/Mar/2017
Hi Bakingo, just wanted to say how beautiful and delicious the cake was. My fiancé and I wished to celebrate one month of our engagement. I surprised her with Choco buttscotch cake and how unforgettable the day became. Thank you for making our little celebration extra special and memorable.
Sumit Goel
Posted On:

11/Mar/2017
Really appreciate the timely delivery! The cake arrived half an hour early. The cake was so delicious and everyone loved it. The packaging was super cool with some a cute note inside. Loved everything. Wish to try it again!
Neeta Verma
Posted On:

17/Mar/2017
The flavors are nice and refreshing and I was pleasantly surprised by the quality of the cake delivered. They were a savior as they delivered the cake well in time. Thank you Bakingo :-*
Prem Sethi
Posted On:

18/Mar/2017
Wonderful, Cake was amazing...
bipasa das
Posted On:

20/Mar/2017
Loved the online support provided by the team. Timely delivery was also a great plus along with good taste of the cake. will definitely order again..
Sonorous Sonal Tonk
Posted On:

21/Mar/2017
Best service seriously, I am happy to have my order on time. Thanks to Mukul and the delivery boy and Bakingo for their best service. I would like to recommend to go for Bakingo :) Thanks once again :)
Manisha Sinha
Posted On:

28/Mar/2017
I ordered the cake for my 1 yr old nephew. The cake was similar to the picture and taste was also great. Just one suggestion to enhance more value they should deliver one card with the message rather than writing on a paper and that was also a bit churn.
Pages