It's almost time to bid adieu to 2022 and start prepping for the New Year. It is high time to wear your swanky party hats and get going with lively vibes. With high hopes and spirits, we all look up to a unique and joyous start to the New Year. But how can a New Year be done right without partying and celebrating? Absolutely no way. There are so many fun ideas to welcome 2023 and make it a cheerful moment. You can go out and be a part of most happening New Year's Eve parties or just stay home and enjoy the ball drop. If you are questing for some fun ways to start your New Year and celebrate your heart, just read this blog. We've curated ideas on How to celebrate and welcome the New Year.
The Social Party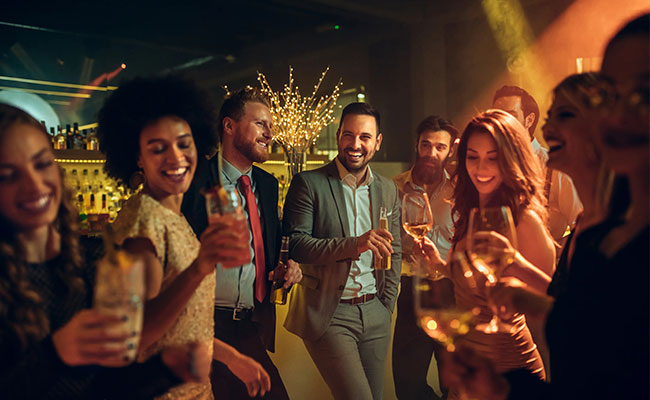 The oldest and most fun tradition of New Year's eve is big social parties. This time you can follow the tradition by being part of one such party. Mingle around with people and welcome the New Year with a perfect bash. These parties are the ideal way to build up your social circle too. So, this New Year, welcome new hopes and make new friends by attending these social parties.
Bar-Hopping With Gang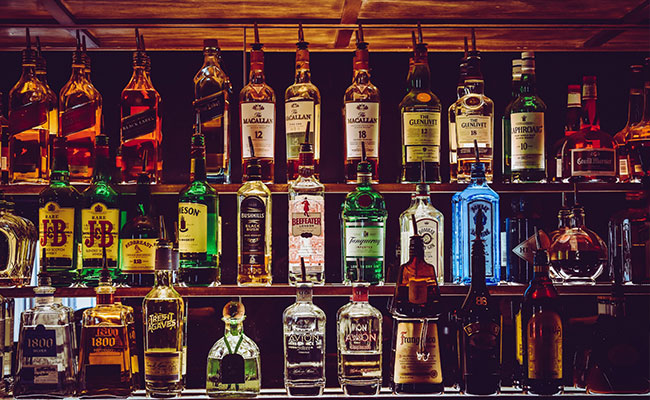 A New Year celebration is incomplete without tossing off your favourite cocktails. You can go for a fun-filled bar hopping session with your friends and dry out different drinks on the go. Hit your favourite bars and clubs to experience different drinks. So, make it a Happy New Year by celebrating this fun and unique way.
Fun Neighbourhood Parade on New Year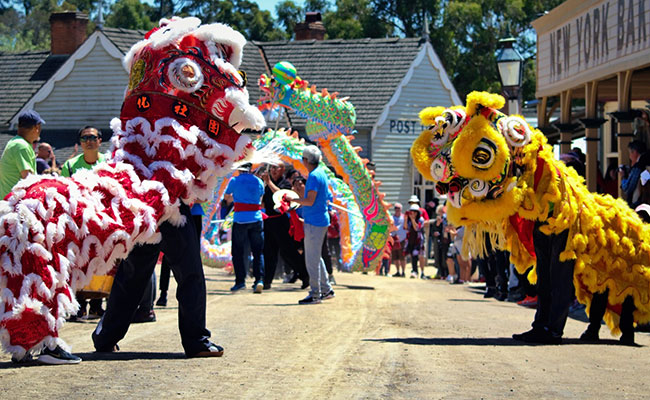 Have you ever heard about the fun neighbourhood parades with fireworks on occasions like Christmas and New Year? This New Year, you can plan a gathering in your neighbourhood and take a walk embracing all those festive vibes. You can enjoy fireworks and admire the on-fleek decor. You can bake a delicious New Year Cake and tickle everyone's sweet tooth.
Host A Dinner For New Year's Eve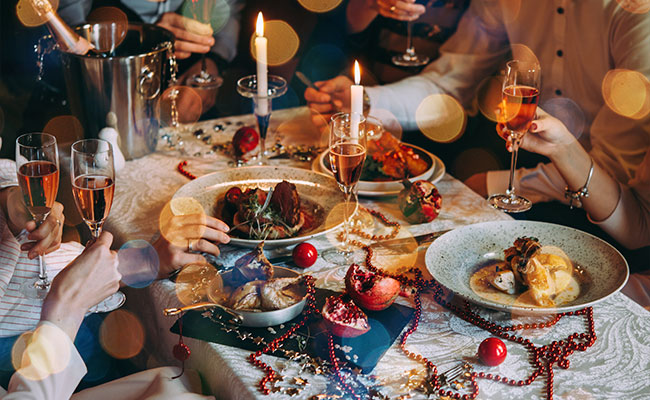 Fancy NYE dinners can be a whole lot of fun. You can host a dinner party and invite all your close ones. Arrange some lip-smacking snacks and drinks to make it a perfect dinner for New Year. And when we talk about hosting a lavishing dinner, how can we skip the dessert part? You can order an online cake to satiate the sweet cravings instantly.
Karaoke Night on New Year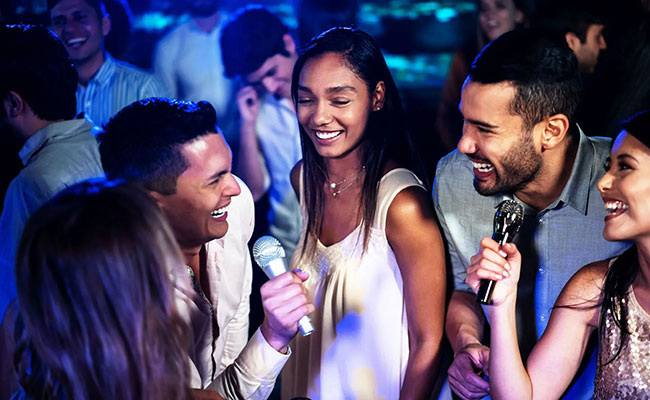 Plan a ton of fun for New Year as you arrange a Karaoke night. Invite your friends, relatives, and close ones to join this melodious celebration of 2023. You just need a microphone, PC, and good-quality speakers to make the night musically memorable. You all can build a good bond by singing songs and having moments of laughter. This is undoubtedly one of the best ways to welcome the New Year.
Dessert Galore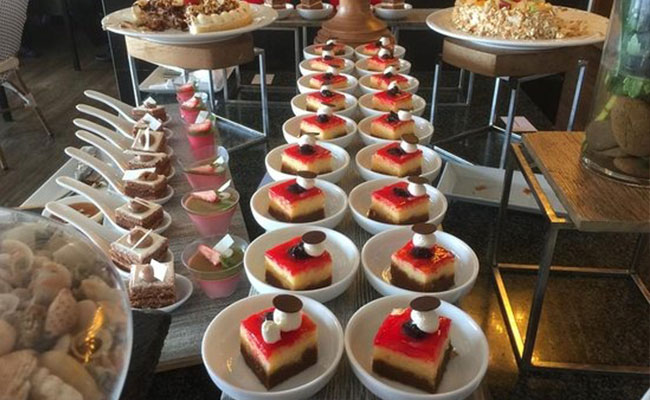 If you and your gang are dessert freaks, you can plan a super tempting dessert galore. You can all try preparing sweet treats and make it a drool some dessert galore. Bake cookies, brownies and cakes to soothe the sweet cravings and welcome the new year with great zest. Invite your dearies to be a part of your new year dessert feast. You will be baking desserts and making memories for a lifetime.
Also Read: Top 10 Cakes For New Year Party Celebration
Pyjama Party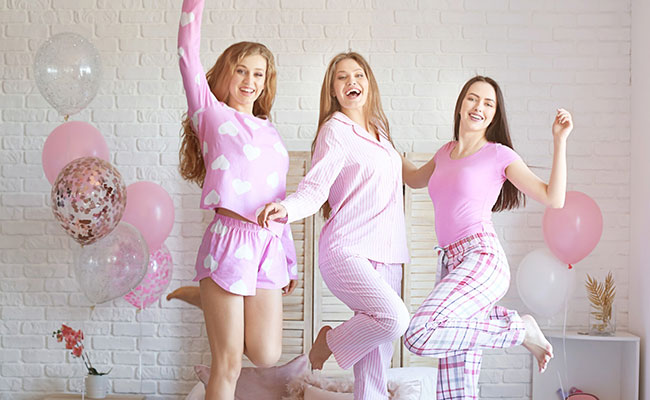 Do you like to party in the comfiest way? If yes, invite all your crazy friends for a mad Pyjama Party on New Year's Eve. You can all have a lot of fun in cool and vibrant pyjamas. Order your favourite food, drinks and sweet treats to make it fun-filled. You can add to the fun by wearing quirky t-shirts that read quotes for New Year. Click a zillion pictures and show everyone your unique style of welcoming the New Year.
Attend A Music Event on New Year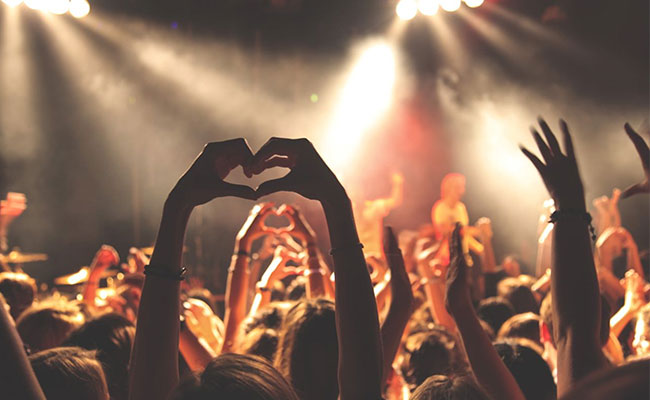 When it's New Year, there are many concerts and events to hook in. You can buy tickets to any upcoming New Year music event and have a perfect New Year celebration. Say hi to the New Year by dancing and singing your heart out.
Final Thoughts
So, consider these blissful ways to welcome the New Year and have a lot of fun. Do not forget to spend time with loved ones, as there is nothing more heartfelt than this.
Read More: Homemade Cassata Cake Recipe For New Year's Eve Party Celebration